A light, healthy, and flavorful (gluten-free) noodle dish with roasted tomatoes that are dressed in a delicious miso-sesame-ginger sauce!
My food cravings are slowly disappearing.  I have had a sweet tooth ever since I can remember.  Along with that, I am someone who thinks about food constantly.  This is all wrapped up into my love/hate relationship with food.  I love it because it brings me so much pleasure to eat.  The unhealthy side of this is that I, for most of my life, have been an emotional eater.  So while food might give me pleasure while I'm eating, as soon as the meal is over, the pleasure evaporates into nothingness.  I am usually left with feelings of guilt and lots of critical analysis as to how healthy what I just ate is and what it could potentially do to my body.
Layered on top of this is my love of cooking and baking.  As I stated in one of my early blog posts, being in the kitchen is like therapy for me.  I love the challenge of trying a new recipe, the smells that emanate from the kitchen and waft throughout my home, and the anticipation of tasting what I created.  However, if I am baking, I often times have to wrestle with myself to not eat too much of what I've just baked.  If I do, it will eradicate all of the good feelings that I associate with baking and I will end up feeling defeated by my own self-loathing.  It's a slippery slope.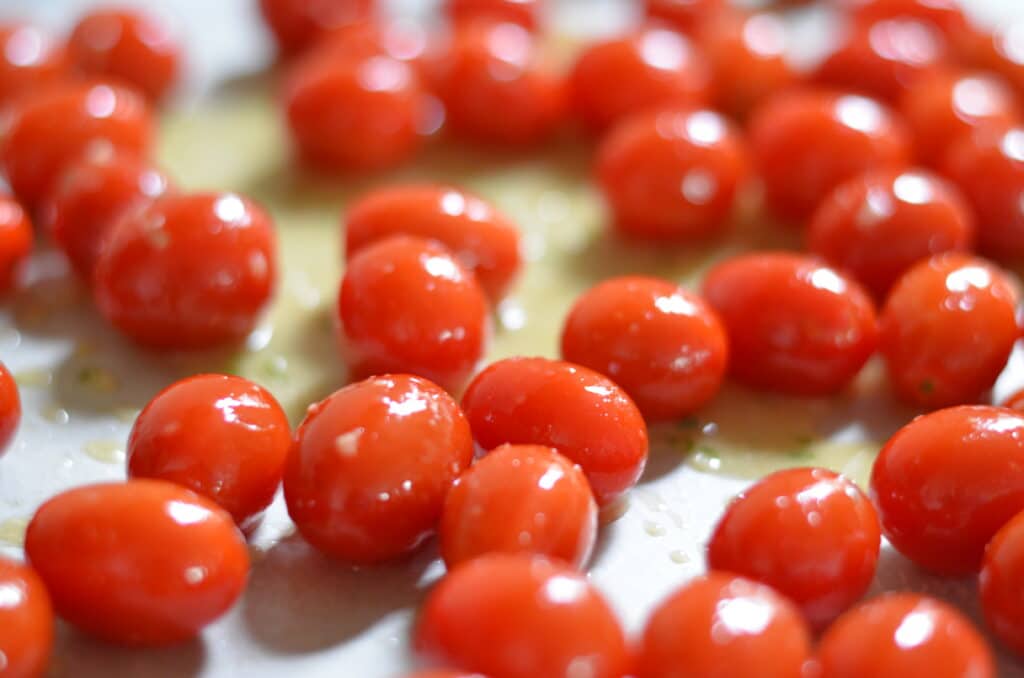 A few weeks ago I decided to try something new.  I recently read a book called Grain Brain.  The author's hypothesis is that gluten (and carbohydrates in general) is not only bad for our bodies, but bad for our brains.  People with gluten sensitivity are more prone to dementia, Alzheimer's, and other mental health issues.  This information jolted me into action.  I decided I was going to try and cut out 80% of the carbs in my diet and see how I felt.  If it helped assuage my anxiety in any noticeable way, I figured it would be worth it.
Since then, I have noticed significant changes in my thought patterns.  I feel calmer overall, and not nearly as anxious about things that might have created a non-stop loop of negative self-talk in my mind just a few weeks ago.  But the most surprising thing has been my diminished cravings for carbs, sugar in particular.  I noticed this the other night when Mr. K and I were sitting on the couch after dinner watching television.  For the last few years, I was in a bad habit of eating dessert several nights a week.  It was such an automatic behavior that NOT having dessert would feel like deprivation.  However, the other night I noticed that I had absolutely no cravings for dessert.  In fact, it didn't even sound appealing to me.  Who am I?  I thought to myself.  This is a completely new feeling.  But you better believe the feeling made me smile.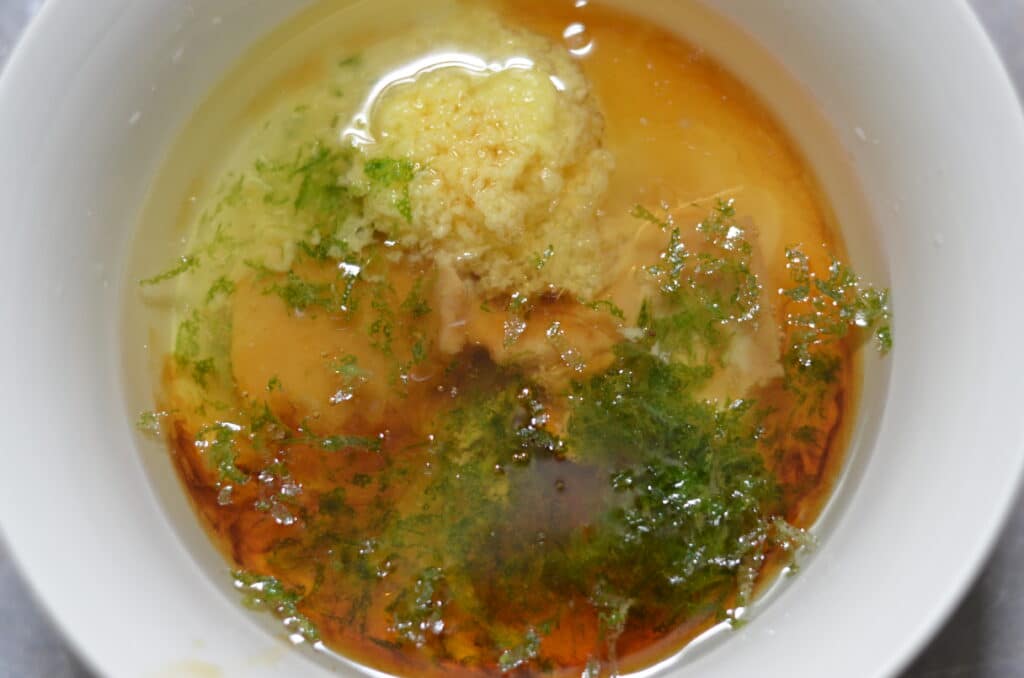 One of my goals in the cooking realm of this blog was to cook more Asian food.  I love most Asian cuisines but I haven't cooked many recipes that hail from this part of the world.  I think my biggest obstacle was a feeling of intimidation due to the fact that I had never used many of the ingredients.  I have made a couple of Asian dishes over recent months, and I love the way they have all turned out.  This recipe, adapted from Food & Wine magazine, falls under that umbrella.  The miso and sesame oil give the dish that familiar, delicious umami quality that is associated with so much of Asian fare.  Although it's a noodle dish, it doesn't taste or feel heavy at all.  As we were eating it for dinner last night, Mr. K and I agreed that it was yet another perfect meal for spring; it's light and yet very satisfying.  Of course, if you can't find soba noodles at your local market, whole wheat spaghetti noodles would make a perfectly fine substitute.
Soba Noodles with Miso-Roasted Tomatoes
A light, healthy (gluten-free), and flavorful noodle dish with roasted tomatoes that are dressed in a delicious miso-sesame-ginger sauce!
Ingredients
1/3

cup

canola oil

3

tablespoons

unseasoned rice vinegar

2

tablespoons

light yellow miso

1

tablespoon

minced peeled fresh ginger

1

tablespoon

toasted sesame oil

1

tablespoon

honey

2

teaspoons

finely grated lime zest

1

tablespoon

fresh lime juice

sea salt

2

pints

cherry tomatoes

8

ounces

soba noodles

4

scallions

thinly sliced

1

tablespoon

toasted sesame seeds
Instructions
Preheat the oven to 425 degrees F.  In a bowl, whisk the canola oil, vinegar, miso, ginger, sesame oil, honey, lime zest and lime juice until smooth.  Season with salt.

On a rimmed baking sheet, toss the tomatoes with 3 tablespoons of the miso dressing and season with salt.

Roast for 20 minutes, stirring, until the tomatoes are charred in spots.  Scrape into a large bowl.

Cook the soba in soiling water just until al dente, 4 minutes.

Drain and cool under cold running water.

Add the soba, scallions and half of the remaining dressing to the tomatoes and toss well.  Season with salt.

Transfer to a platter and garnish with the sesame seeds.  Serve with the remaining dressing.