Welcome to Gastronotherapy! My name is MaryAnne Hoekstra-Shekar, and I am the writer, recipe developer, and photographer behind this site. Gastronotherapy is where I create delicious recipes that are mainly vegetarian and vegan. I tend to make recipes that veer toward the healthy side, but I have a huge sweet tooth and love dessert!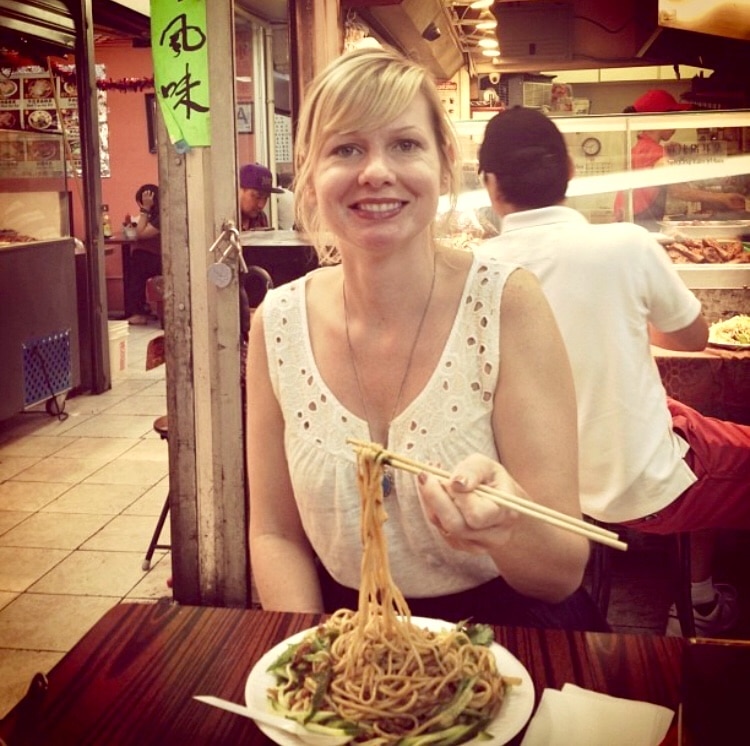 My Cooking Philosophy and Background
I love to eat. I am the person that is always thinking about her next meal. Growing up (in Minnesota), I had no interest in learning how to cook but I had a fondness for baking at an early age. My lack of interest in cooking probably had to do with being fed a lot of frozen pizzas and bad pot roasts (sorry, mom!). When I reached my early 20's, I started eating out more and became interested in learning how to cook tasty meals that were also healthy. I also discovered that being in the kitchen felt therapeutic for me. I could get out of my own head and focus on creating something for an hour or two, and I almost always felt better afterwards.
I moved to New York City in my late 20's and felt the need to eat my way through the entire city. Besides putting on a few pounds, I tried a plethora of foods that were new to me and sharpened my palate along the way. I began experimenting more in my own kitchen and started inviting friends over for dinner. And, of course, there was always dessert!
Despite getting a Master's Degree in International Relations, I discovered that I wanted to work in food. I managed a couple of bakeries in NYC for several years. At one of the bakeries, Amy's Bread, I learned about the art of bread baking and started to appreciate the process of baking on a deeper level. I fell in love with so many flavors of bread, rolls, and pastries while working there. In fact, I created a biscuit recipe that was inspired by one of my favorite Amy's Bread loaves: potato onion dill!
After living in NYC for almost 20 years, my husband and I moved to Southern California in the fall of 2020. We are enjoying the sunshine, warm weather, and general California vibe. And I finally have a small garden for the first time in my life!
In recent years I have also become very interested in food justice and am always working to educate myself more on this issue. We live in one of the wealthiest countries in the world and yet many people still lack access to affordable and nutritious food. If you are curious and want to learn more, University of California Press has a great reading list here.
Gastronotherapy: Cooking and Baking as Therapy
I started a small chocolate company in 2011 called H.S. Chocolate Co. and had great success. However, in March 2013 I made the tough decision to close my business. During the months that followed, I couldn't seem to step foot into the kitchen unless I needed a cup of coffee. Finally, at the end of the summer I started cooking again. And by the time September rolled around I was dying to go on a baking bender. Getting back in the kitchen again made me feel better, and more like myself again.
That's when I decided to start Gastronotherapy. Cooking and baking has brought me joy for so many years, but I realized at some point that spending time in the kitchen had become a way for me to process my feelings and anxieties. It helps me to get out of my head and focus on sensory pleasures - the way it feels to knead bread dough, the smell of warm spices wafting through my house, or the taste of fresh berries in the summer.
I have no recipe restrictions for this blog. I always try to focus on whole foods and avoid preservatives. I love to cook all types of comfort food, but with a healthier spin on them. I also try to cook seasonally as much as possible. I love desserts, and never travel without dark chocolate. To see my list of recipes, check out the Recipe Index.
Follow Gastronotherapy on Social Media
A great way to engage with Gastronotherapy is by following me on Instagram, Pinterest, Facebook, or Twitter! You can also sign up here to get new recipes delivered to your inbox.