I started on my holiday baking over the weekend, and I had the urge to make these delicious caramels. I haven't made sea salt caramels, or any other candy, since the day I closed my chocolate company several years ago. I wasn't sure if I would remember how to make them, but it all came back to me! These sea salt caramels were one of my most popular items, so I am excited to share this recipe with all of you.
This recipe, adapted from Chocolates & Confections: formula, theory, and technique for the artisan confectioner, is a great soft caramel recipe. It's rich and buttery, sweet but not cloyingly so, and the right level of soft chewiness. As you can see from the picture above, I like to dip mine in dark chocolate but these are so delicious on their own that it's not necessary.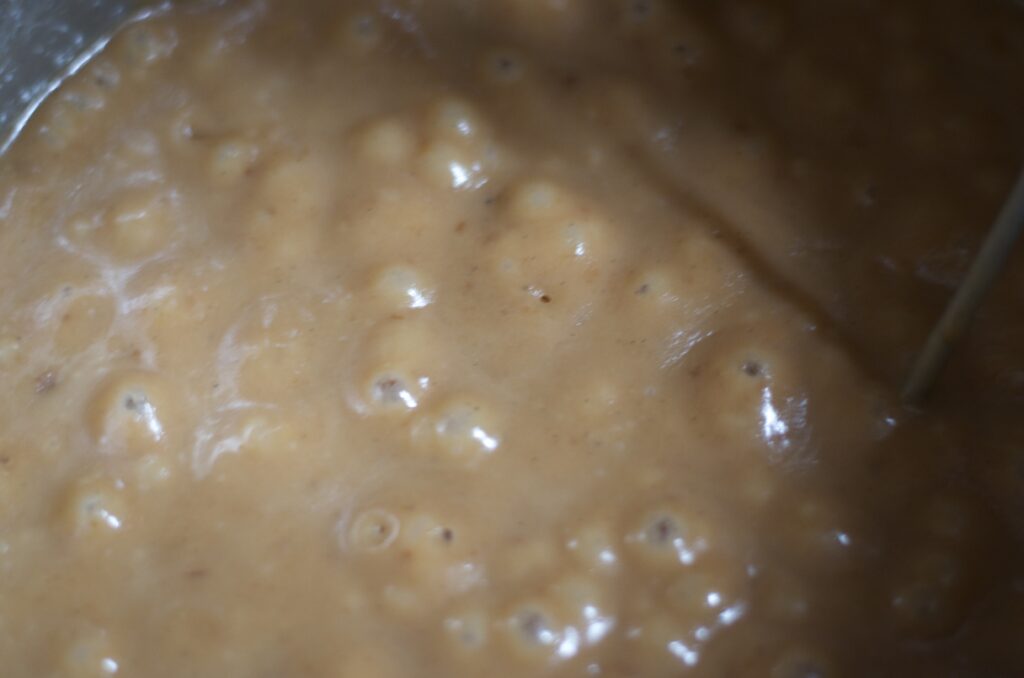 Fun Flavor Variations
This sea salt caramel recipe is also a great jumping off point to make fun flavor variations. I made several different caramel flavors when I had my chocolate company. Some of my favorite flavors were maple-bacon, apple-thyme, smoky chipotle, and bananas foster. The sky is the limit with caramels! Here are some suggestions for fun flavor variations:
Caramels with nuts: mix 2 cups of chopped toasted nuts into the caramels after they are cooked but before pouring them into the pan.
Chocolate caramels: add 1 cup of chopped dark chocolate to the mixture at the beginning of cooking.
Fruit caramels: add 1 cup of fruit puree to the batch when it reaches 235 degrees F. Continue cooking to 240 degrees F.
Spice caramels: add 2 tsp of preferred ground spice (e.g. cinnamon, ginger, etc.) to the batch at the beginning of cooking.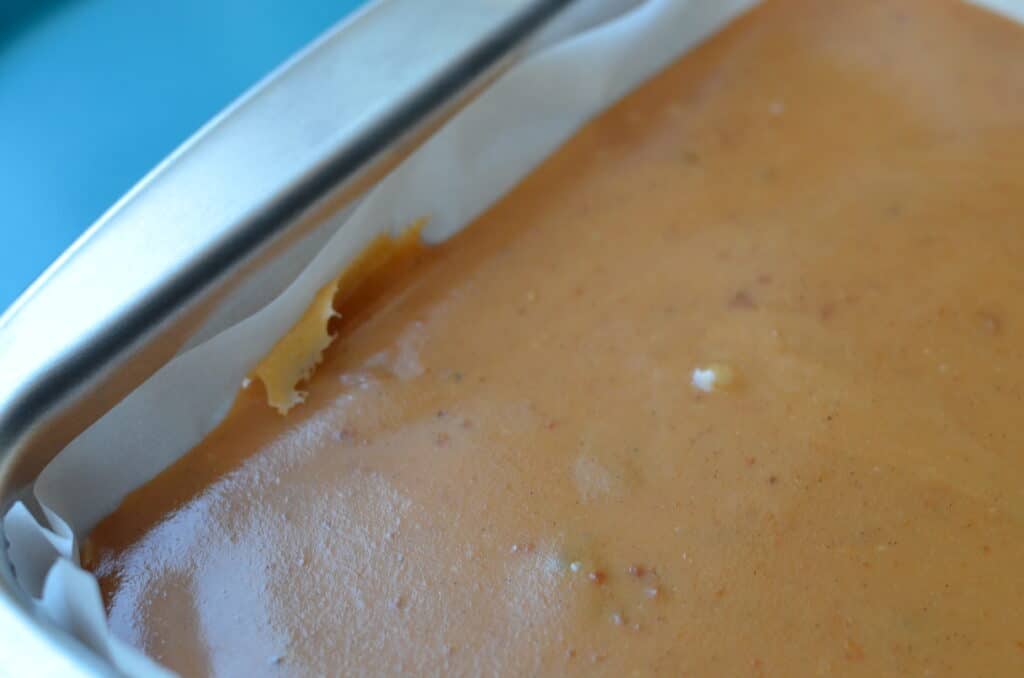 My stepdad has asked me to make these sea salt caramels for him ever since I closed my chocolate business, and he will finally get some for Christmas this year! These caramels are rich, buttery, chewy, and with just the right amount of sea salt to make them really pop.
Sea Salt Caramels Make Excellent Holiday Gifts!
To wrap each caramel, cut a 3-inch square of wax paper. Place the caramel at the center of the square. Fold the bottom inch of paper up over the caramel, then overlap the top inch of paper down over the caramel. Twist the ends several times and repeat with the remaining caramels. Place wrapped caramels in a mason jar and add a beautiful ribbon.
More Dessert Recipe Ideas!
Enjoy your week, and feel free to drop me a line in the comments – I would love to hear if you try this recipe! Or tag me on Instagram @maryannehoekstra to let me know how it turned out! Also, if you are enjoying my blog, please consider recommending it to your friends. They can subscribe here.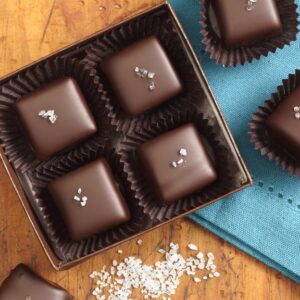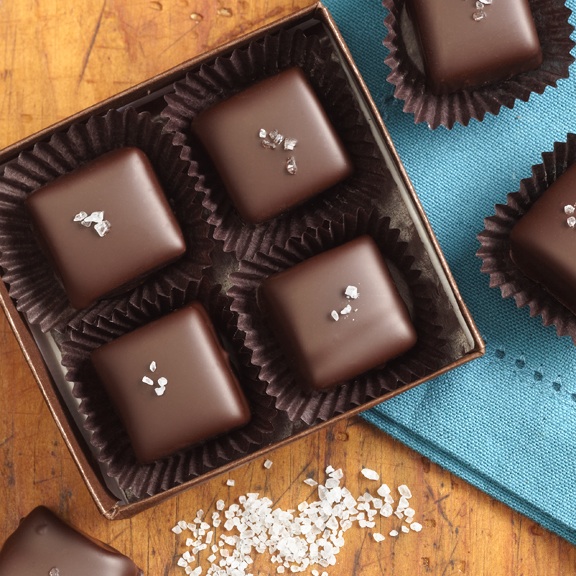 Sea Salt Caramels
Rich, buttery, and chewy caramels with just the right amount of sea salt. You can coat them in chocolate for that extra touch, or just eat them as-is!
Ingredients
12

oz.

sugar

12

oz.

evaporated milk

5

oz.

heavy cream

1/2

vanilla bean

split

10

oz.

corn syrup

1 1/2

tablespoon

unsalted butter

1

teaspoon

sea salt
Instructions
Line 8×8 pan with parchment paper.

Combine sugar, evaporated milk, heavy cream, and vanilla bean in a large pot, and cook over medium-high heat.  Bring to a boil, and add corn syrup.  Stir to incorporate.

Insert candy thermometer and clip onto the side of pot.

When temperature reaches 230 F degrees, add butter and stir until melted.  Mixture will start to thicken and darken in color.  Turn heat down to low, and stir frequently, scraping bottom of the pan every once in a while.

When temperature reaches 240 F degrees, remove pot from heat, add sea salt, and stir until combined.

Pour caramel into parchment-lined pan.  Using a spatula, smooth the caramel out, making sure it is distributed evenly throughout pan.  Cool completely, and cut into 1×1-inch squares.
Notes
*Optional: dip in dark chocolate for extra tastiness!