Plump and caramelized apricots are nestled into a buttery and flaky gluten-free galette crust in this seasonal favorite. Use your favorite stone fruit or combine several to make the ultimate summer dessert!
If you're like me, you also find that the ratio of crust-to-filling in traditional pies is a bit off. I love buttery, flaky pie crust, but I don't want it to mute the taste of the pie filling. This is one of the many reasons to make galettes in the summer when juicy stone fruits are at their peak: you have a crumbly, buttery bottom crust and the fruit filling gets to shine.
I look forward to stone fruit season every year. It means summer is starting to wind down, days are getting shorter, and it's also a gentle reminder to get out and enjoy all that summer has to offer before it slips away (including eating as many peaches, apricots, and nectarines as I can). And if you're a fan of fruit crisps, you will love my recipe for Peach Crisp with Brown Butter Crumble.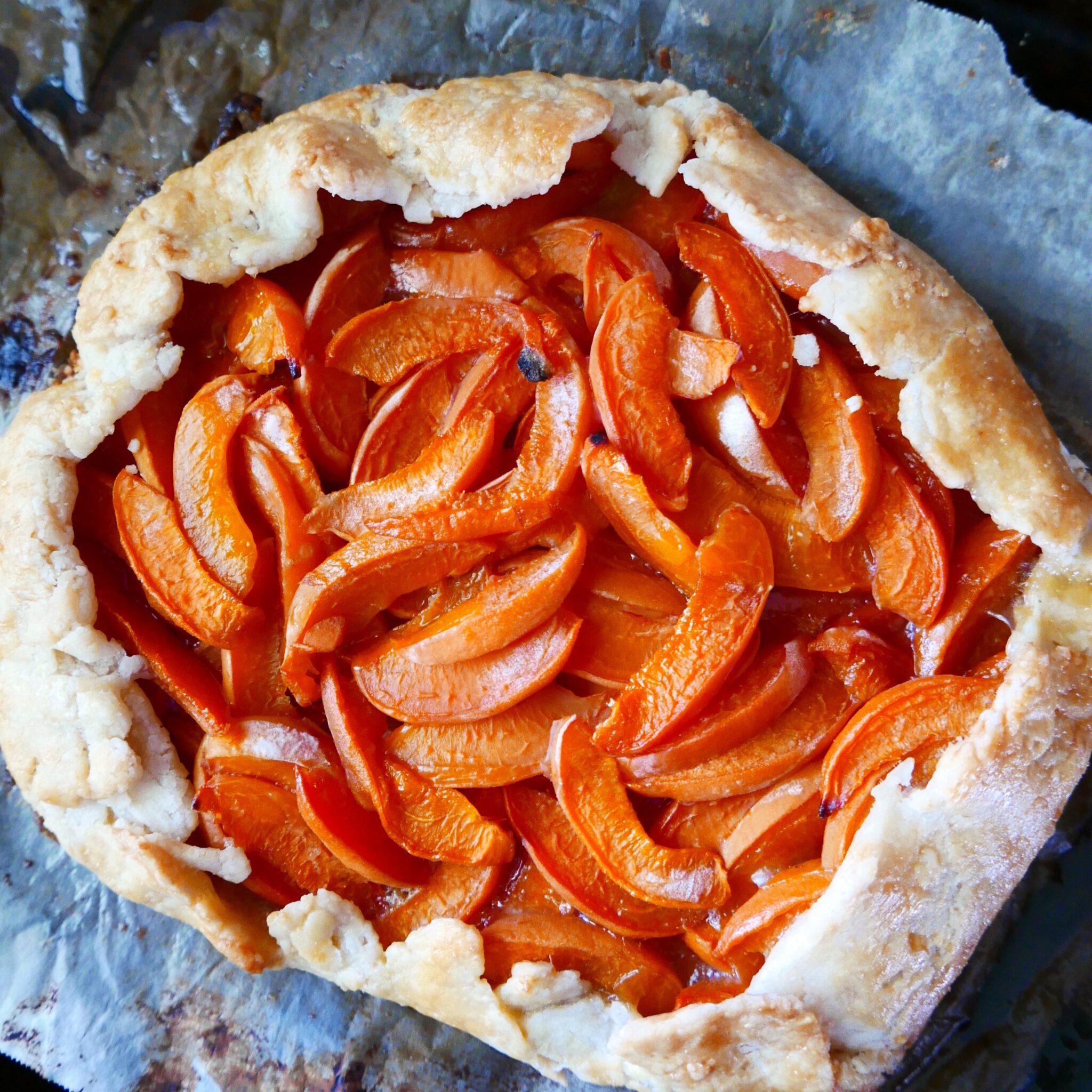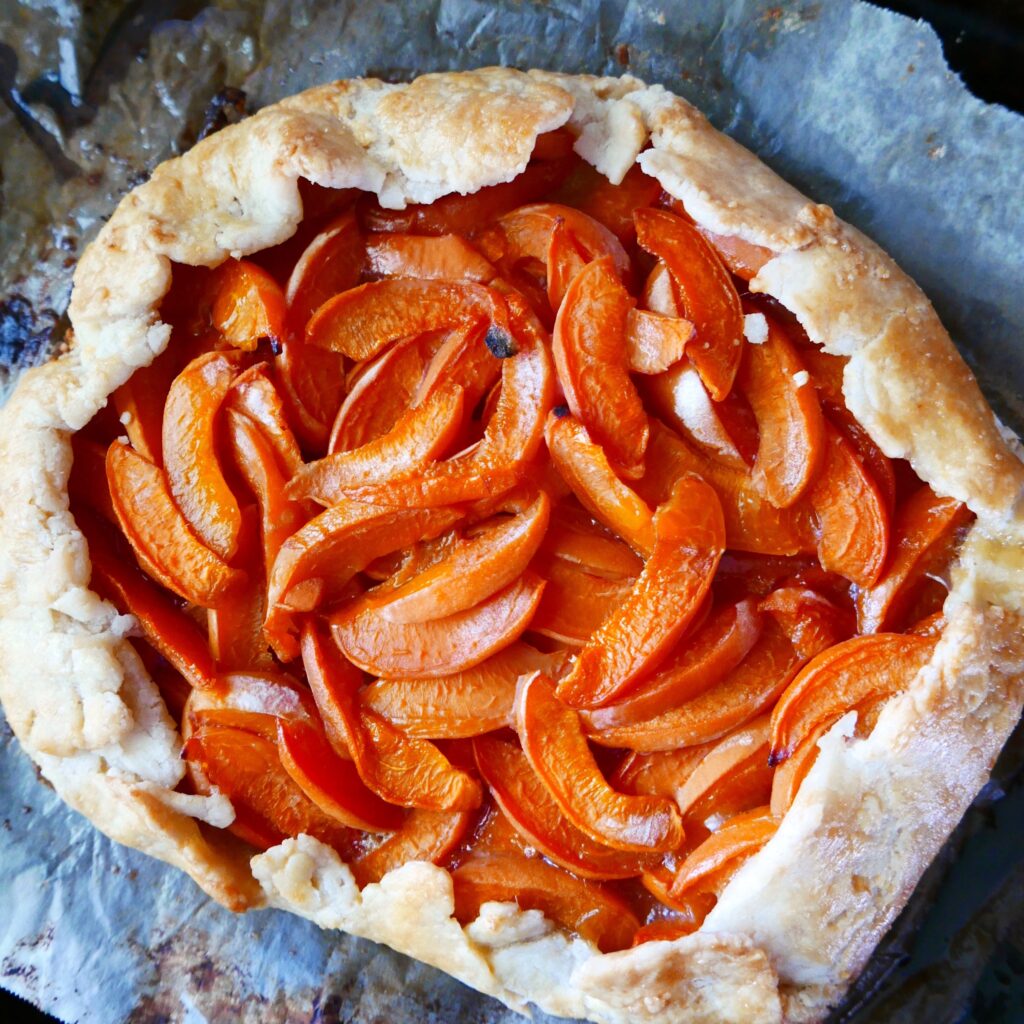 This apricot gluten-free galette hits all the right notes of a fruit dessert: sweet and juicy plump fruit, rich and buttery, and slightly tart. Galettes are meant to look more rustic, so no need to fuss over making a perfect-looking crust. If you are trying to eat a bit healthier, this is a great recipe for you since it's low in added sugar and gluten-free. And no special equipment needed – even a novice baker can make a beautiful and delicious galette!
Reasons To Love This Recipe:
Really easy and no-fuss rustic dessert that doesn't require expert pie-making skills!
Healthier dessert that is gluten-free and low in added sugar, while still being delicious!
No baking equipment is required! All you need is a rolling pin and baking sheet.
Buttery, flaky crust is topped with lightly sweetened apricots for the perfect summer dessert!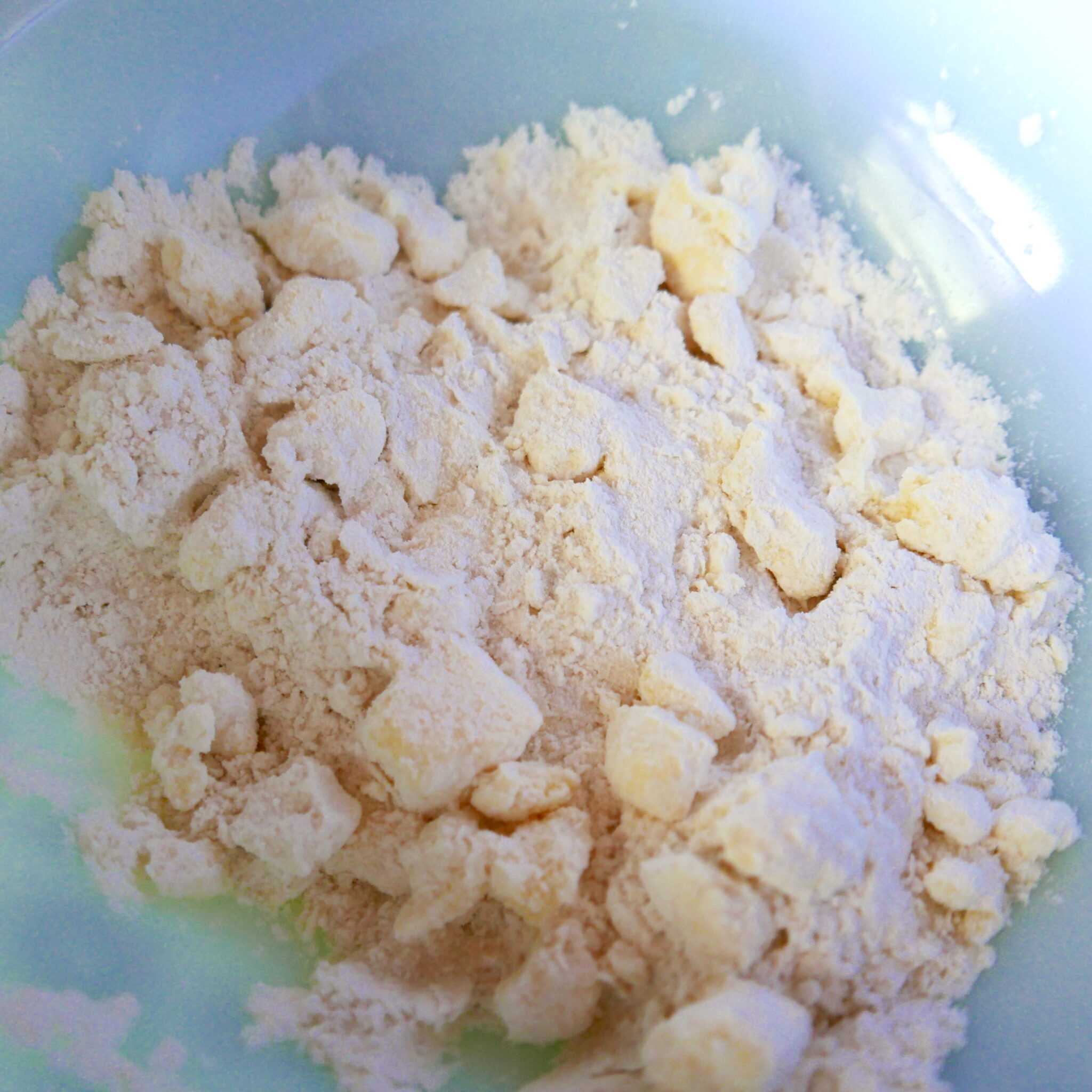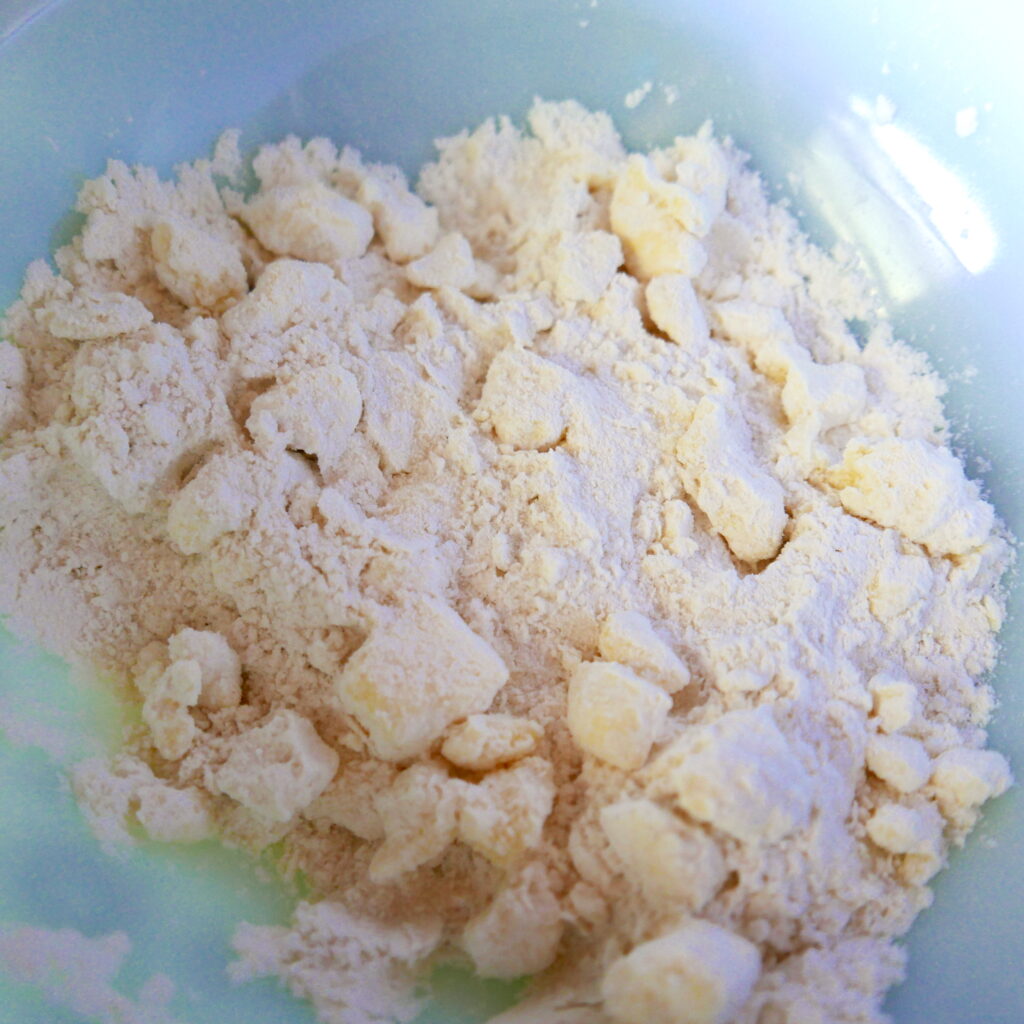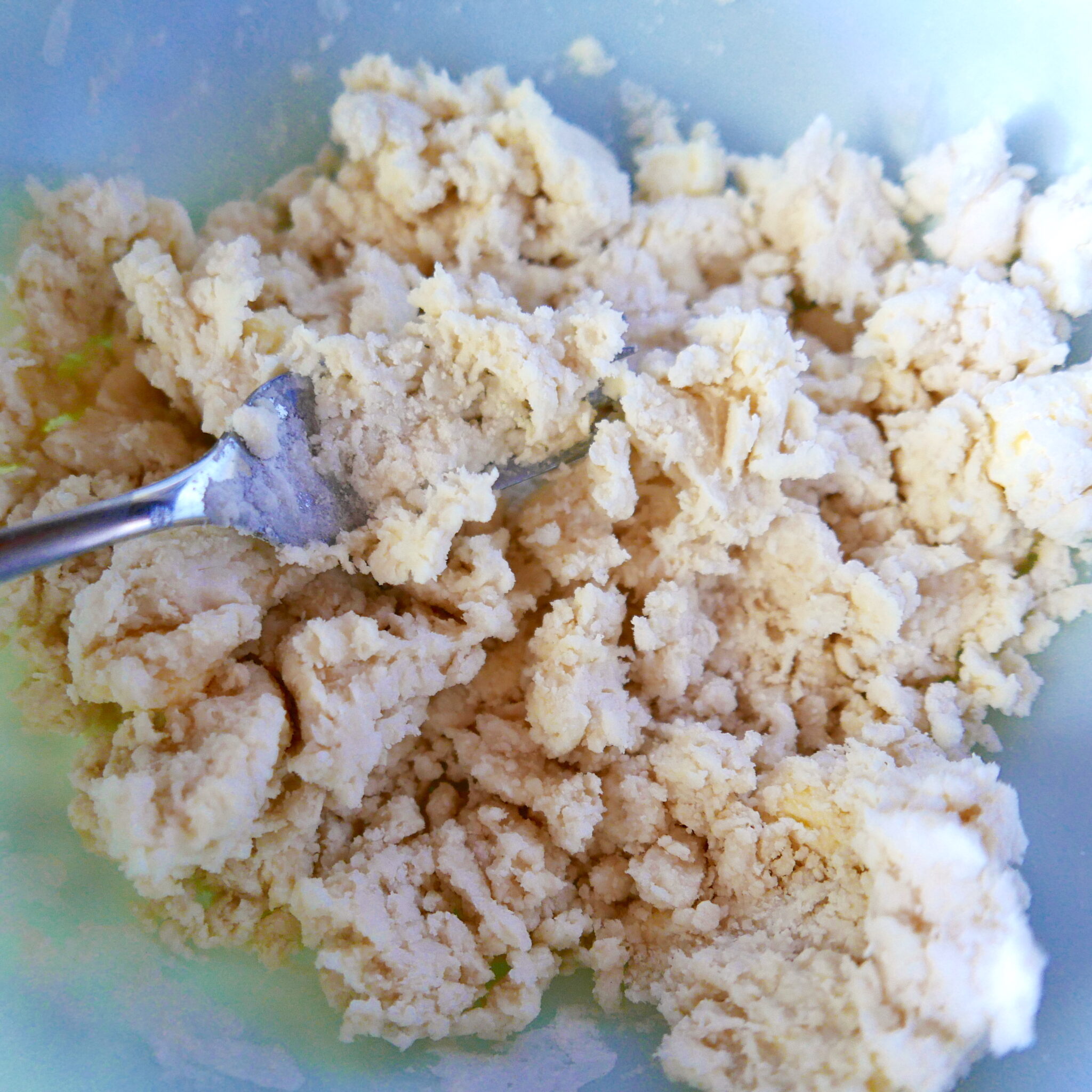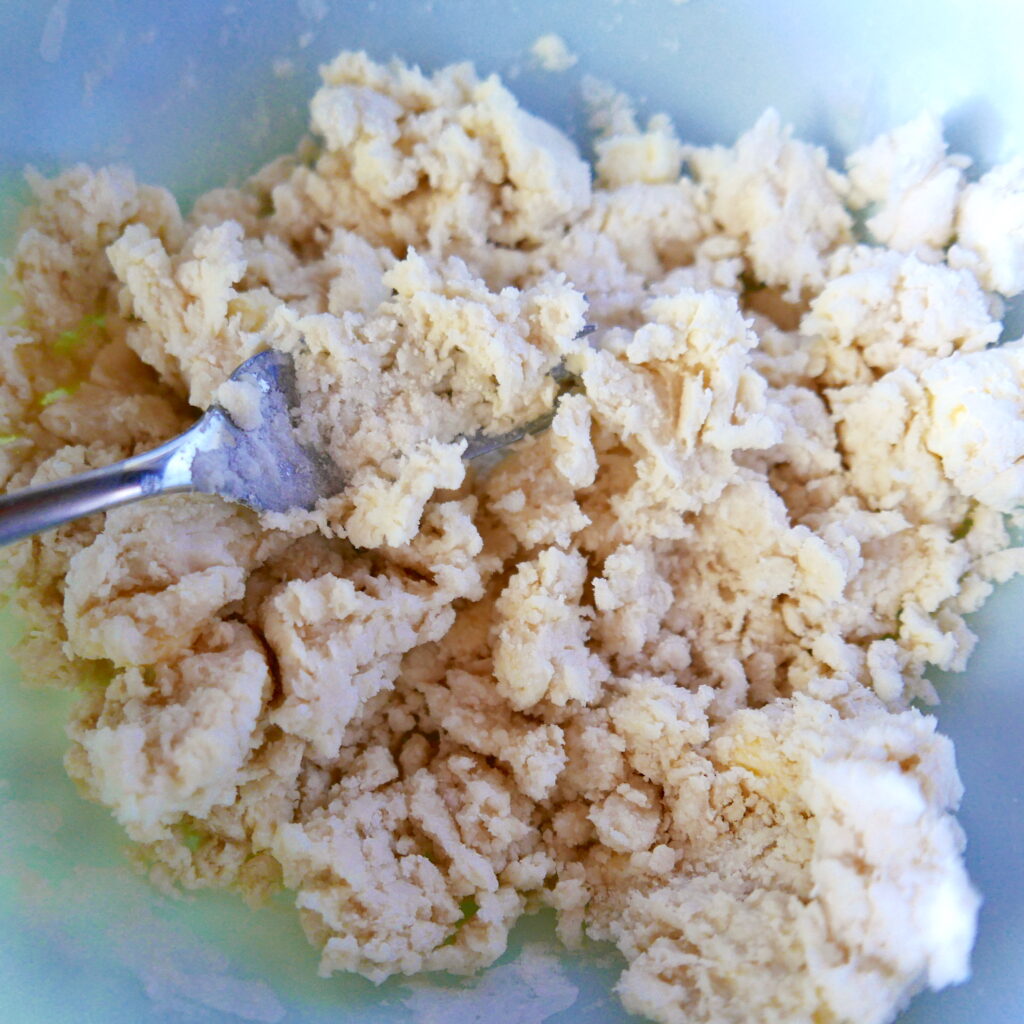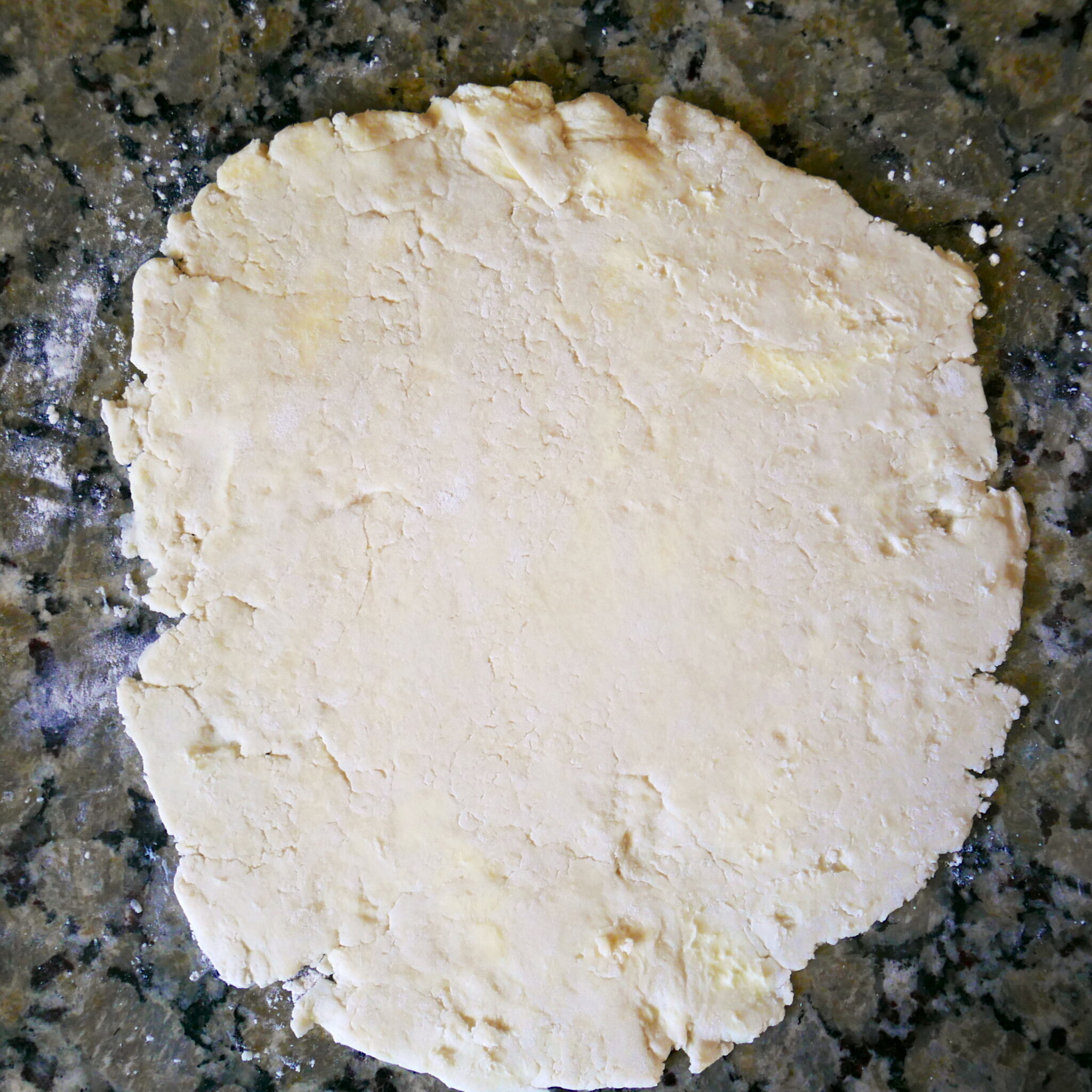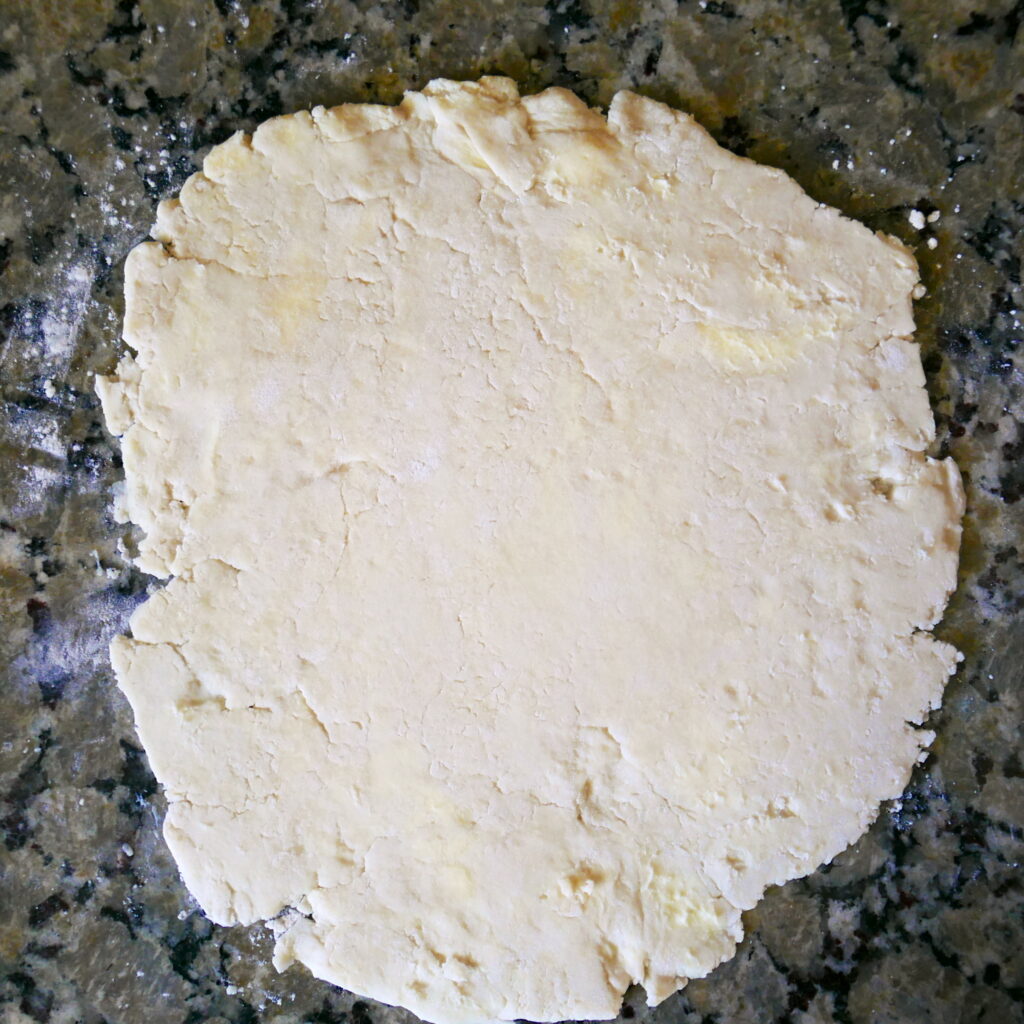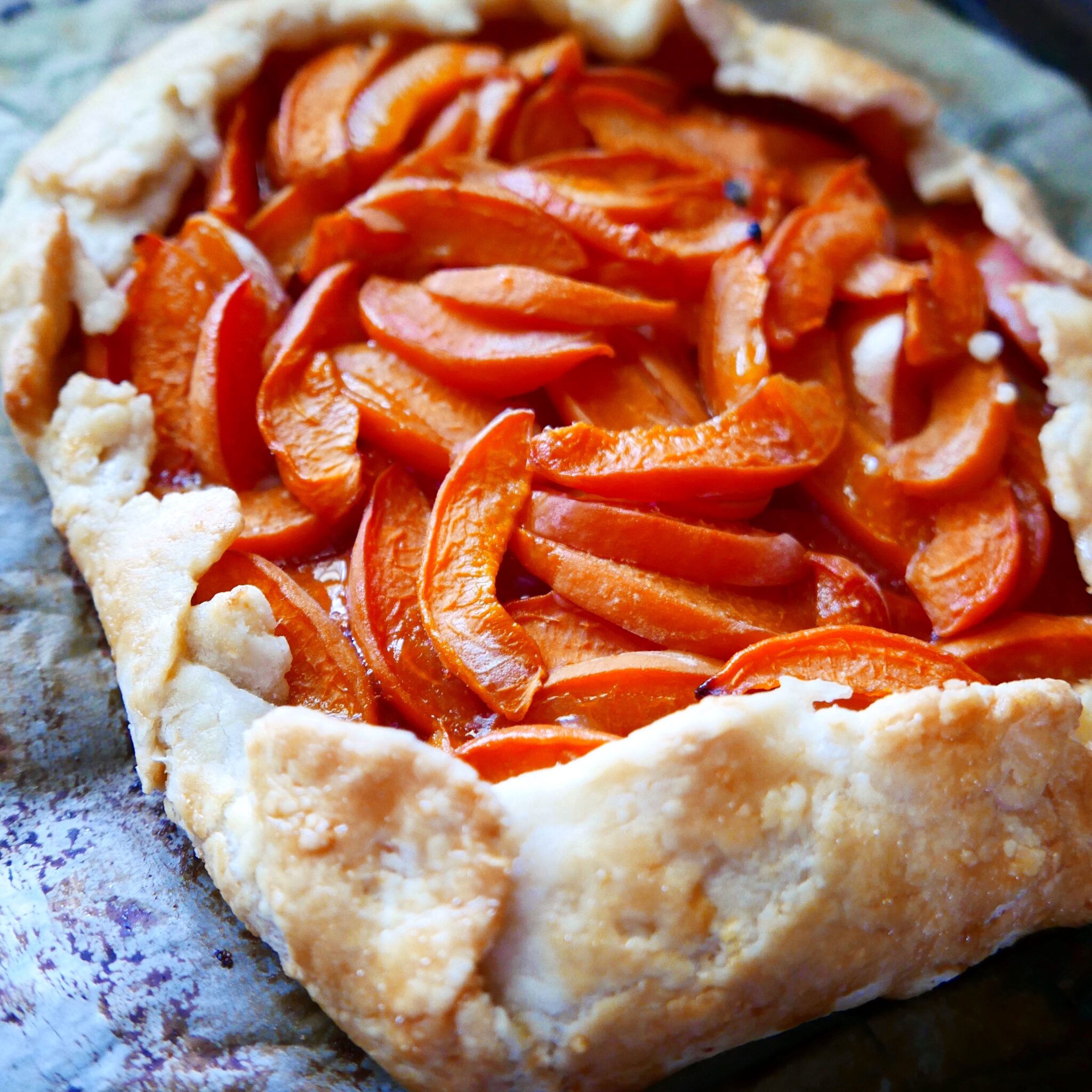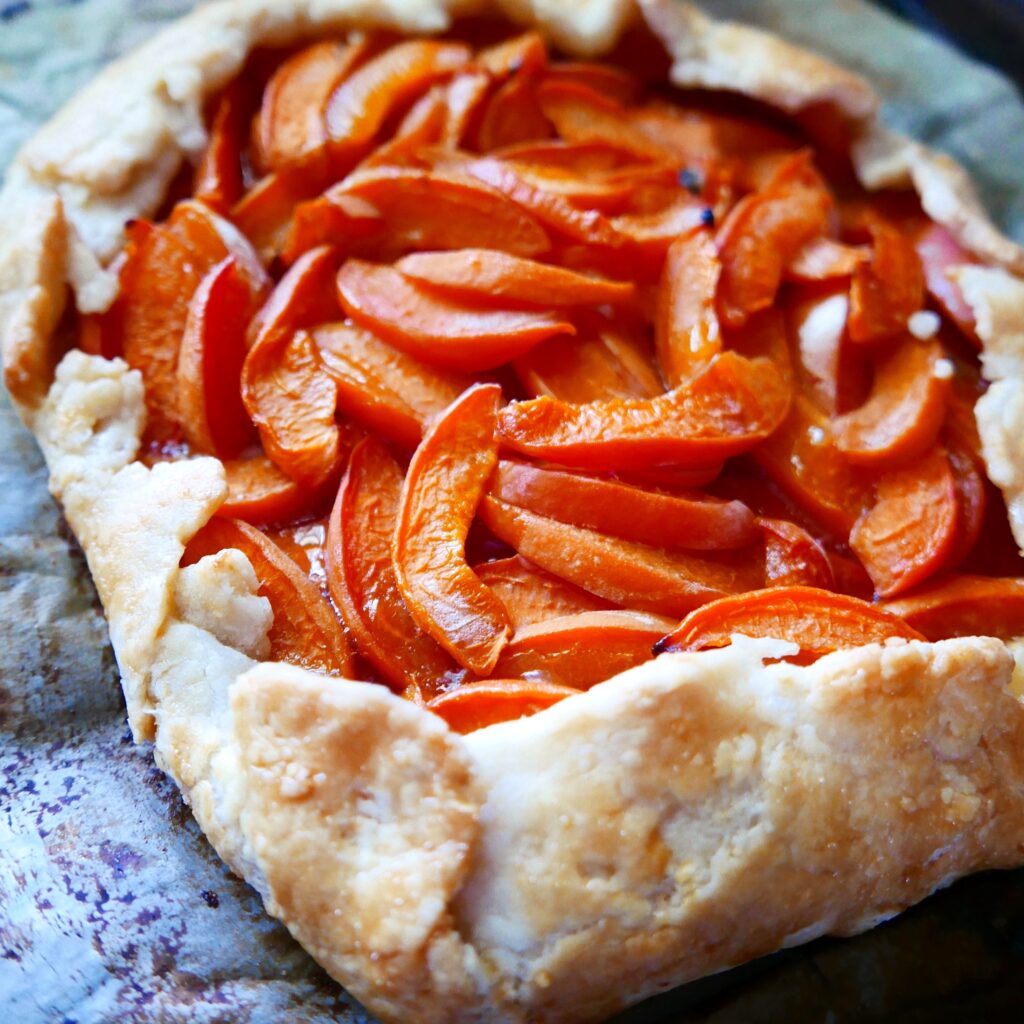 Helpful Recipe Tips
**For an extra flaky crust, use the letter-folding technique: Roll out dough into a rectangle that is about 1/4″ thick. Fold it into thirds, like you would a business letter. Pat down dough and repeat once more.
When incorporating chilled butter, be sure to keep the butter pieces around the size of a pea. You want sizeable chunks of butter in your dough in order to create pockets of steam. This helps to make your crust extra flaky!
Aim to slice your apricots about 1/4″ thick for this recipe.
Timesaver tip: Make the galette dough ahead of time and store in the refrigerator for up to 2 days or in the freezer for up to 1 month. When removing the dough from the freezer, thaw it in the refrigerator or on the kitchen counter (this method may call for chilling it in the refrigerator again if your kitchen is warm).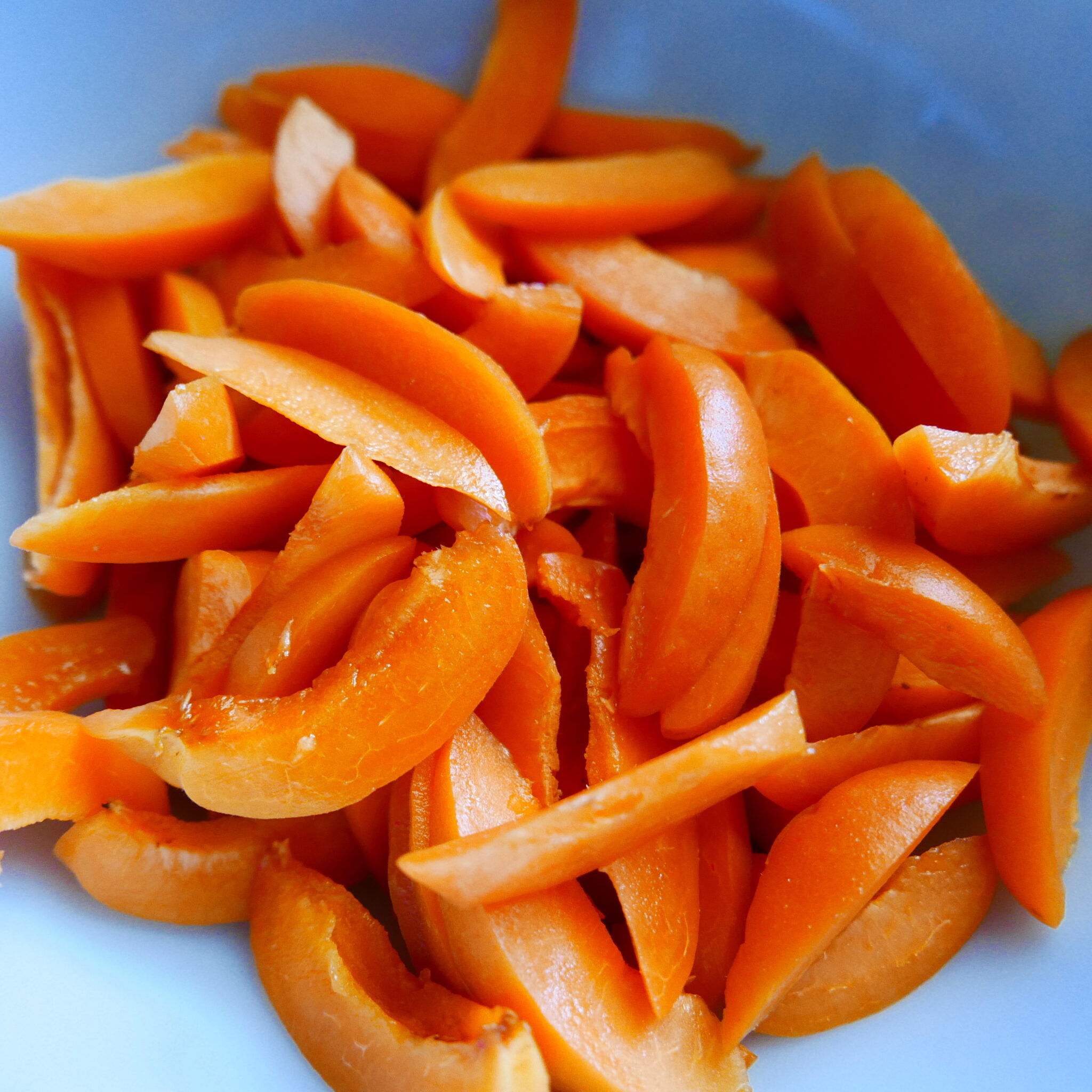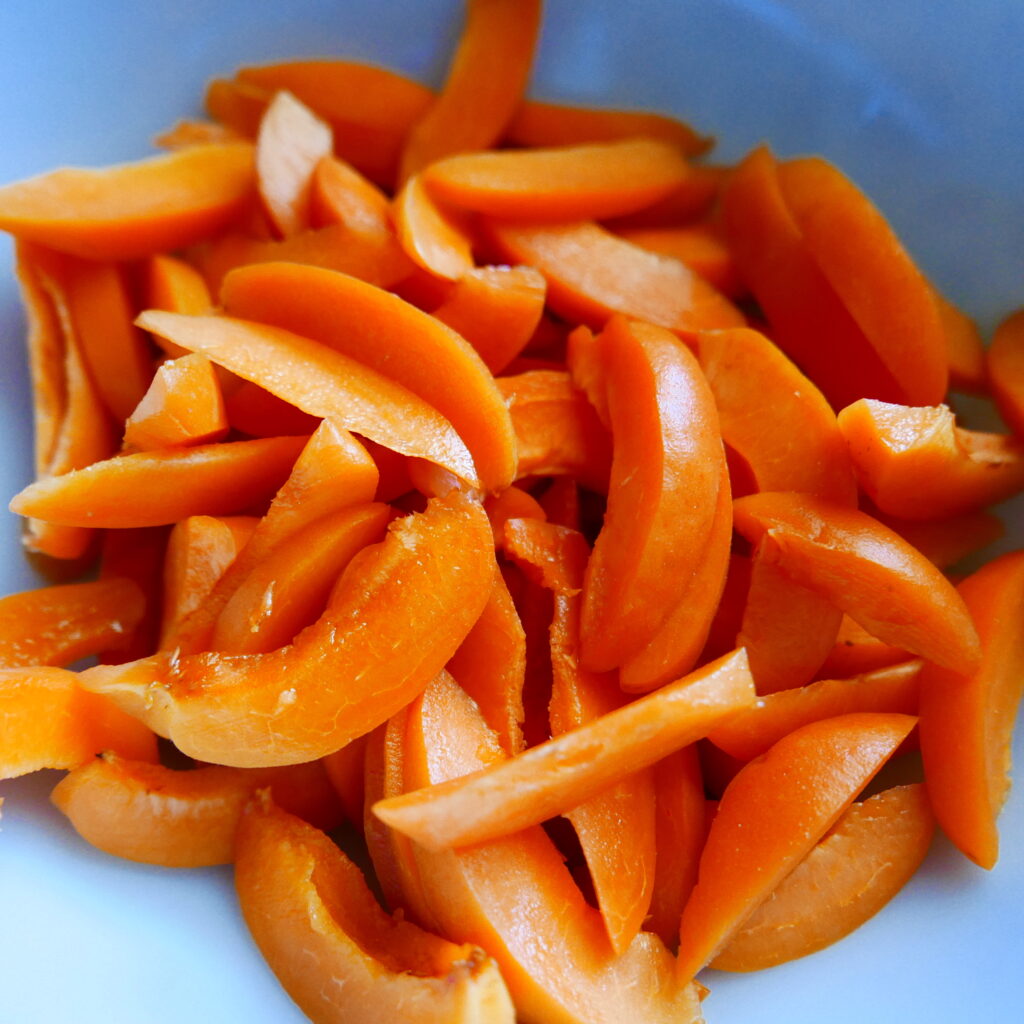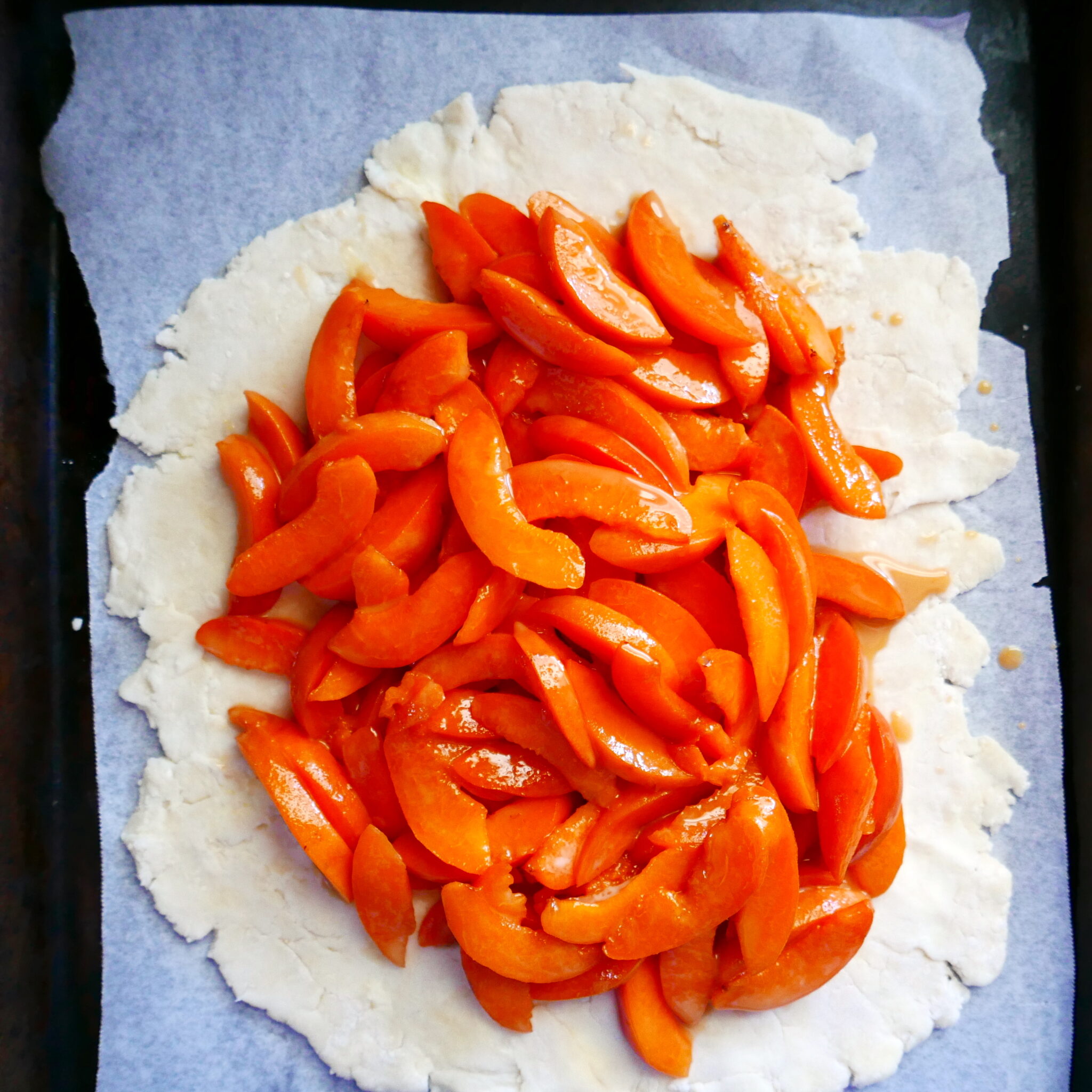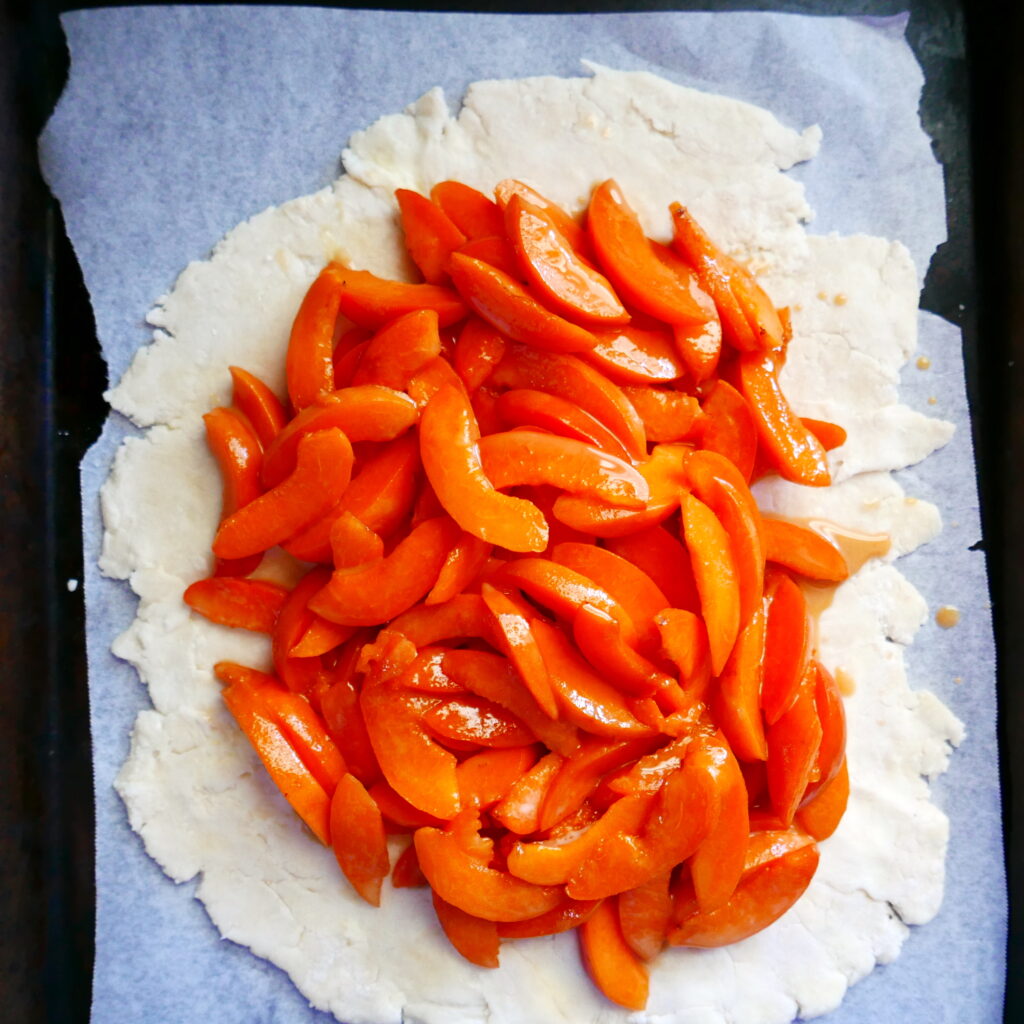 Recipe Notes and Suggestions
As a fun variation, when assembling galette, brush 1 Tablespoon of apricot jam or sprinkle 2 Tablespoons of almond paste crumbles onto dough before adding apricots.
Any brand of gluten-free flour will work in this recipe, but I used Open Nature brand.
Add 1/2 teaspoon of cinnamon to apricot mixture for a hint of warm spice.
Galette can be stored (covered) in the refrigerator for up to 4 days or in the freezer for up to 2 months.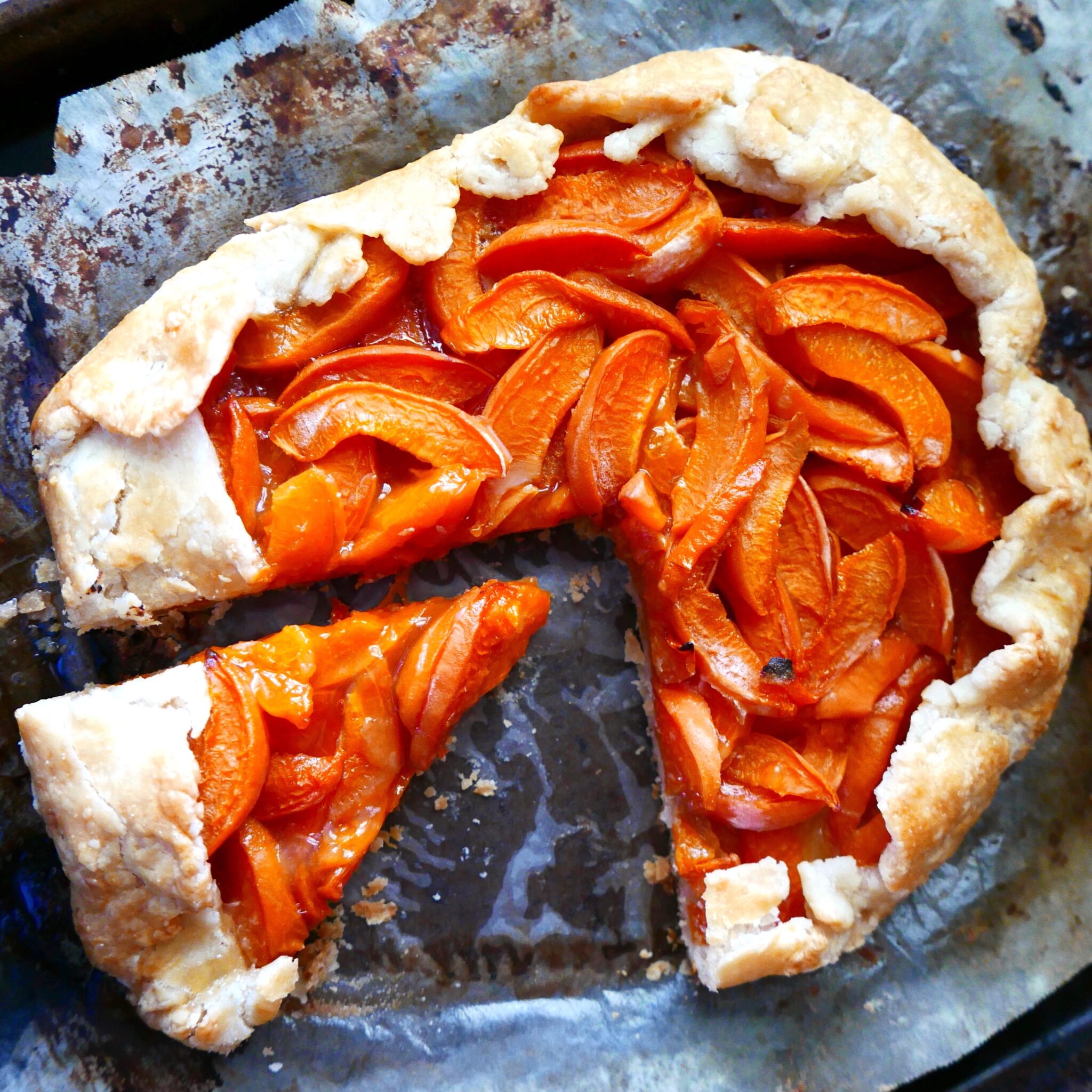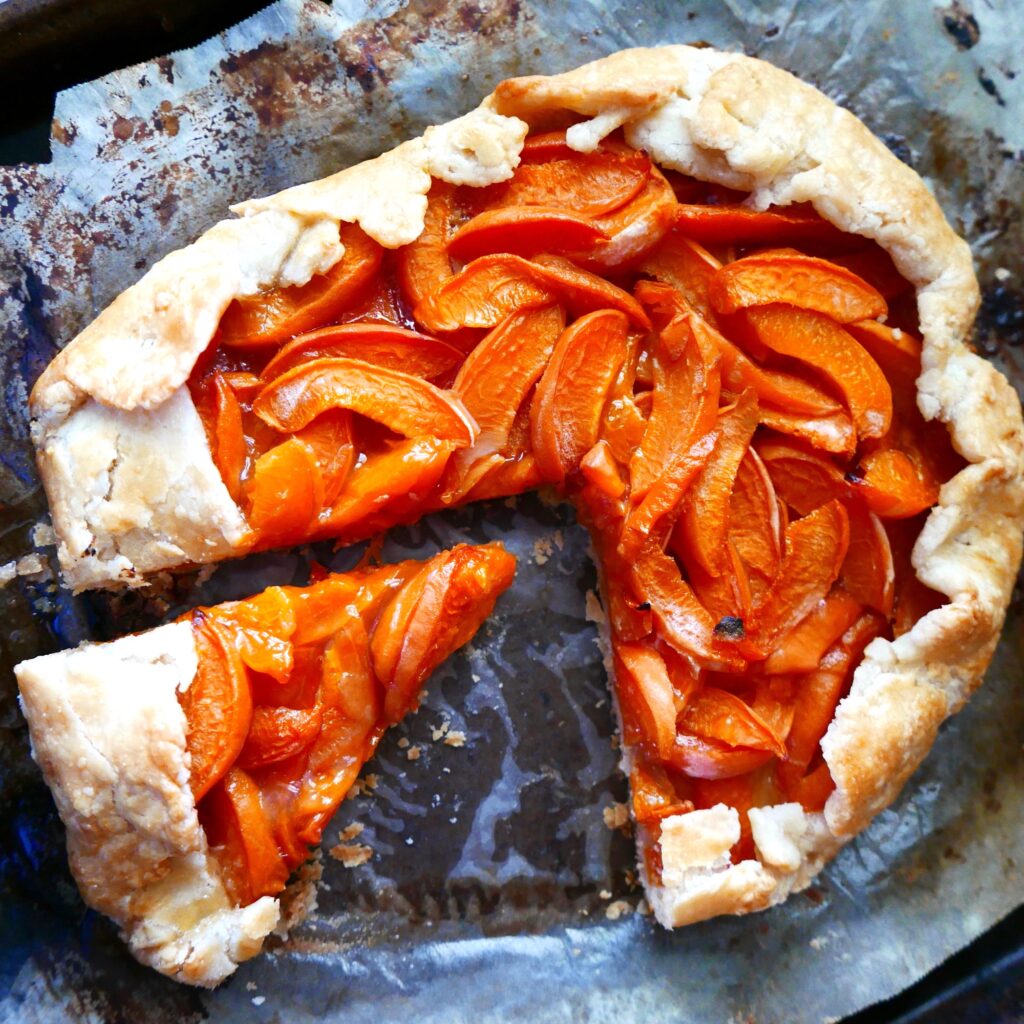 Enjoy your week, and feel free to drop me a line in the comments – I would love to hear if you try this recipe! Or tag me on Instagram @maryannehoekstra to let me know how it turned out! Also, if you are enjoying my blog, please consider recommending it to your friends. They can subscribe here.
More Dessert Recipes That You Will Love!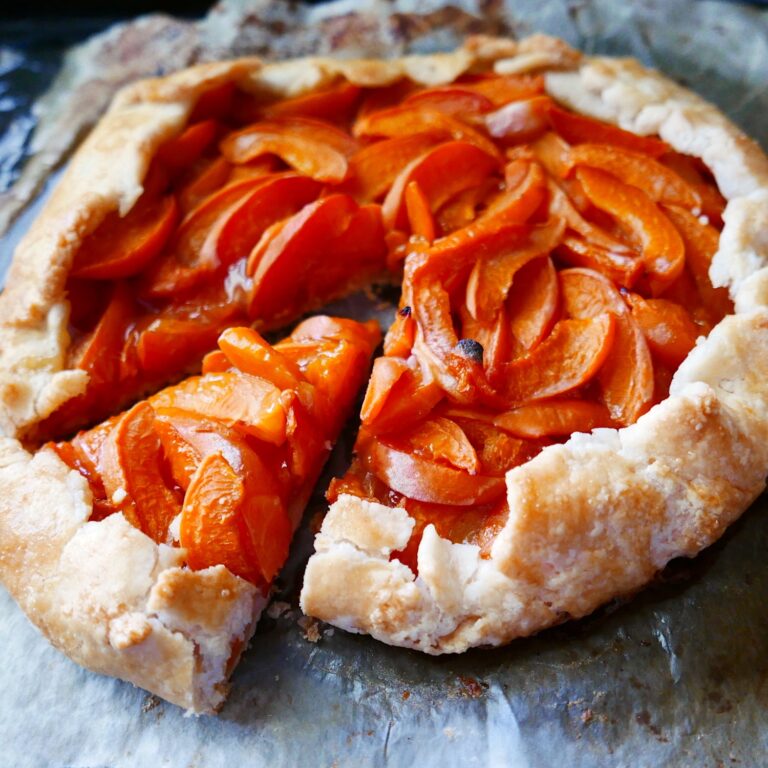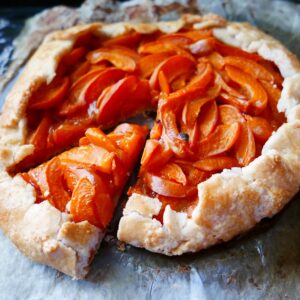 Apricot (Gluten Free) Galette
Plump and caramelized apricots are nestled into a buttery and flaky gluten-free crust in this seasonal favorite. Use your favorite stone fruit or combine several to make the ultimate summer dessert!
Ingredients
For the Dough:
1 1/4

cups

gluten-free flour

1

Tablespoon

granulated sugar

1/2

teaspoon

salt

8

Tablespoons

cold, unsalted butter, cubed

6-8

Tablespoons

ice water

1

teaspoon

apple cider vinegar
For the Filling:
1 1/2

lbs

apricots, halved, pitted, and thinly sliced

2 1/2

Tablespoons

granulated sugar, divided

2

Tablespoons

brown sugar

1 1/2

Tablespoons

cornstarch

1

teaspoon

fresh lemon juice

1

tsp

vanilla extract

1

teaspoon

almond extract

pinch of salt

1

egg, beaten
Instructions
Make the Dough:
In a large bowl, combine the gluten-free flour, sugar, and salt. Drop in cubed butter and, using your fingers or a fork, mix in butter until you are left with large pieces of butter that are about the size of peas.

Whisk together ice water and apple cider vinegar and add to the dough 1 tbsp. at a time. Use a fork or rubber spatula to mix together until dough starts to form. Enough water has been added when you can hold dough together with your hands. Knead the dough for a few minutes to bring it together. **For an extra flaky crust, follow the instructions mentioned in the above "Helpful Tips" section.

Wrap dough in plastic wrap and press it into a disc. Chill the dough for at least 1 hour.

After dough has chilled, turn it out onto a lightly floured surface. Place a piece of parchment paper on baking sheet. Roll dough out to a 9" circle that is about 1/4" thick. Slide dough onto parchment-lined baking sheet and chill for 30 minutes.
Make the Filling:
Position a rack in the middle of the oven and preheat to 400 degrees F.

In a large mixing bowl, gently toss sliced apricots, 2 tbsp. granulated sugar, brown sugar, cornstarch, lemon juice, vanilla extract, almond extract, and salt.
Assemble the Galette:
Once the dough has chilled, place the fruit in a circular pattern (or you can just pour them in if you are short on time), leaving a 1-inch overhang.

Use the parchment paper to lift up edges of dough and press it up over the fruit. Brush the crust edges with the egg wash. Sprinkle fruit filling with remaining 1/2 tbsp. of granulated sugar.

Bake the galette for 35-45 minutes, rotating once, until the crust is golden brown and juices are bubbling. Cool for 5 minutes. Serve warm or at room temperature.