A creamy and light no-bake cheesecake with the addition of tahini, which adds a slightly nutty flavor that is rich and delicious!
I don't know when I turned the corner on cheesecake and became a No-Bake enthusiast. I have always loved "regular" cheesecake. When I lived in St. Paul, MN. there was an incredible restaurant & bakery nearby called Cafe Latté that made the most delicious cheesecakes. My roommate and I would go there whenever we felt like indulging ourselves. At some point I realized I should probably learn how to make cheesecake. And that's when I learned that cheesecake can be a bit fussy and tricky to perfect.
What Is the Difference Between Baked and No-Bake Cheesecake?
Baked cheesecake, as we all know, is quite dense and heavy, whereas no-bake cheesecake has a light and airy, whipped texture that is similar to icebox pies. The baked variety can be made either New York-style (with cream cheese) or Italian-style (with ricotta or mascarpone). I enjoy both techniques, with the latter being a bit lighter and drier than the former.
No-bake cheesecake is typically made with a combination of cream cheese and whipped cream, which gives it a fluffy texture. And lastly, no-bake does not contain eggs and is simply chilled in the refrigerator to set, so it is a much simpler preparation. No-bake cheesecake couldn't be easier!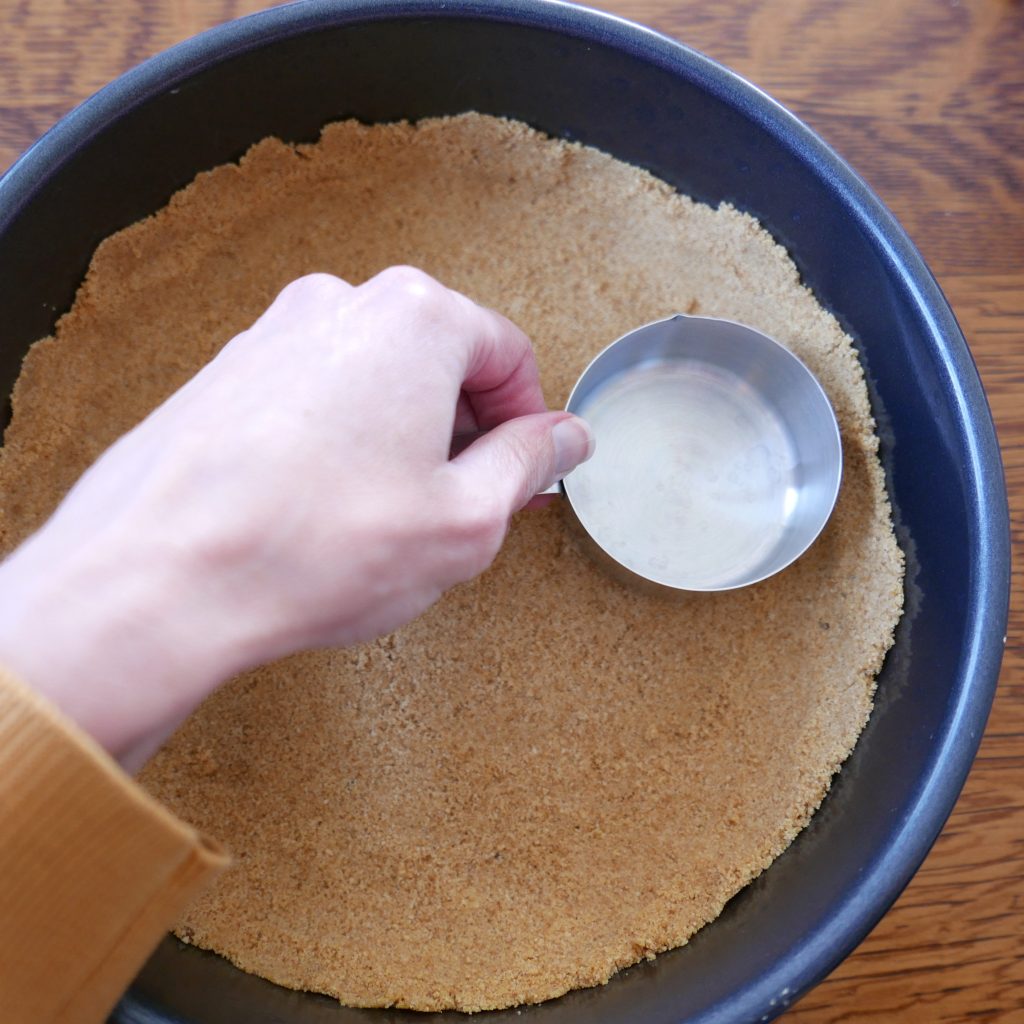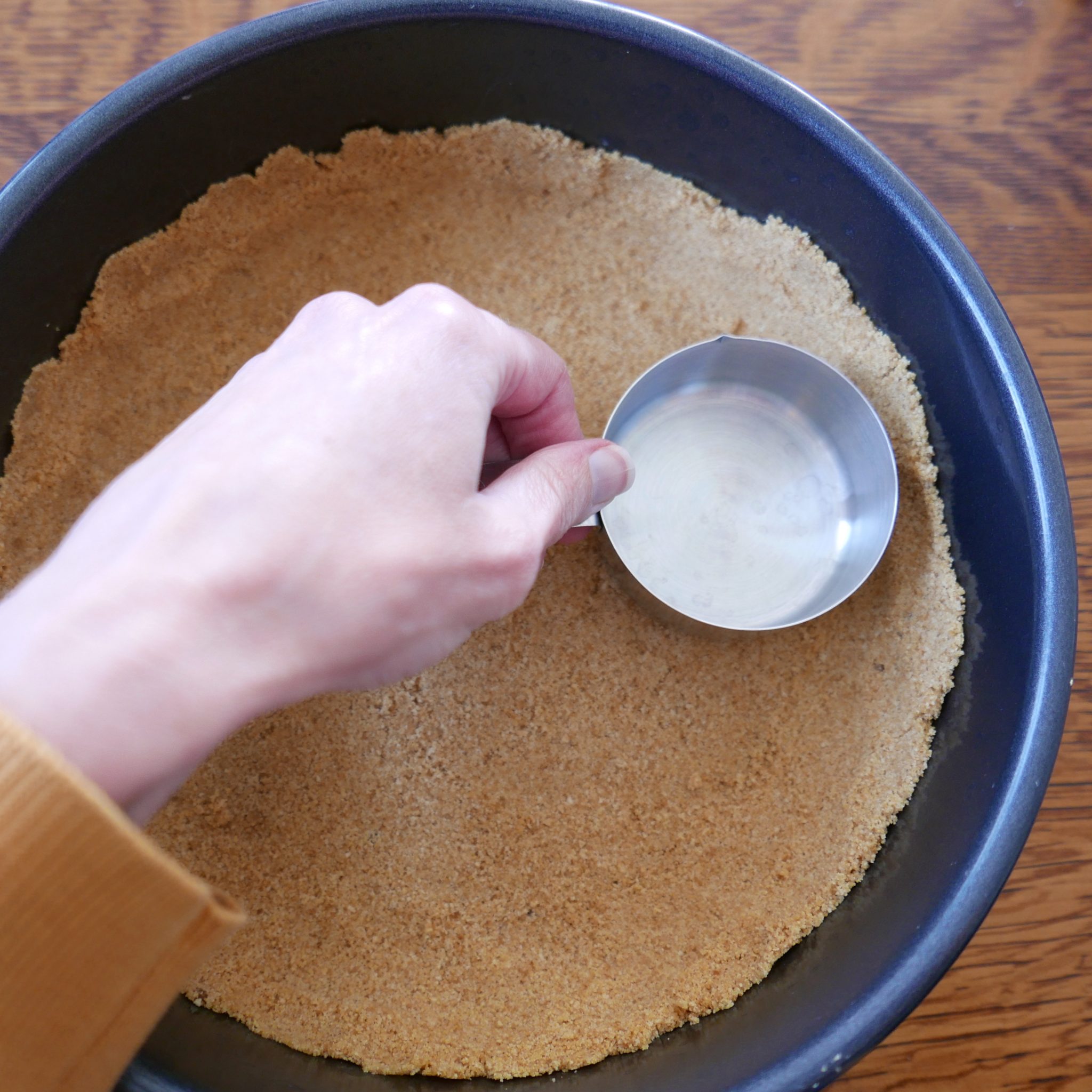 What is Tahini?
Tahini is a delicious Middle Eastern condiment made from sesame seeds. I liken it to peanut butter, but with sesame seeds instead of peanuts. It can be used in savory or sweet applications, and is delicious in everything from grain bowls and hummus to brownies and cookies. In fact, halva, a soft and fudge-like Middle Eastern candy, is made with tahini. If you've never tried this delicacy, you are missing out!
Recipe Notes and Helpful Tips
One of the key factors in making a successful cheesecake is ensuring that your cream cheese is room temperature. If it is still cold, you will end up with lumps in your batter (this might have happened to me years ago, but we all change and grow 🙂 ).
Also important is making sure that you stop the mixer halfway through mixing and scrape down the bowl. This makes certain that all of the components are thoroughly combined.
When folding in the whipped cream, be very gentle. You have just whipped a bunch of air into your heavy cream, making a light and fluffy whipped cream, and you don't want to deflate it!
The last step is also very important – be sure to chill your cheesecake for a minimum of eight hours to make sure that it is completely set.
Get ready to make one of the most scrumptious desserts you've ever tasted! As summer approaches and people start having gatherings again, this would be a perfect summer dessert to serve to guests. Who wants to turn the oven on in the summer? Make it a day ahead of time, so it's all ready to go when folks arrive. All you have to do is dig in and listen to the sounds of delight from your guests!
What Are the Needed Ingredients?
For Graham Cracker Crust
Graham cracker crumbs
Unsalted butter
Brown sugar
For Cheesecake Filling
Heavy cream
Cream cheese
Granulated sugar
Vanilla extract
Lemon juice
Tahini
Dark chocolate
Enjoy your week, and feel free to drop me a line in the comments – I would love to hear if you try this recipe! Or tag me on Instagram @maryannehoekstra to let me know how it turned out! Also, if you are enjoying my blog, please consider recommending it to your friends. They can subscribe here.
More Dessert Recipe Ideas!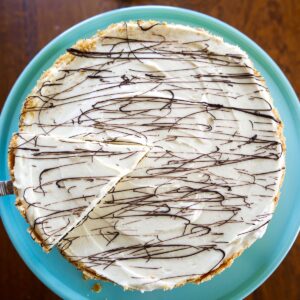 No Bake Tahini Cheesecake
A creamy and light no-bake cheesecake with the addition of tahini, which adds a slightly nutty flavor that is rich and delicious!
Ingredients
For Graham Cracker Crust
1 1/2

cups

graham cracker crumbs

4

tbsp.

unsalted butter, melted

1

tbsp.

brown sugar
For Cheesecake Filling
1

cup

heavy cream

16

ounces

cream cheese, room temperature

1

cup

granulated sugar

1

tsp.

vanilla extract

1

tbsp.

lemon juice

1/4

tsp.

salt

1/2

cup

tahini

4

oz.

60% dark chocolate, melted
Instructions
Make Crust
Mix the graham cracker crust ingredients together.

Place ingredients into an 8-or 9-inch springform pan. Using the bottom of a measuring cup, press mixture into the bottom of pan and up the sides. Freeze for 15 minutes.
Make Cheesecake Filling
Pour heavy cream into the bowl of a large stand mixer. Using the whisk attachment, beat for several minutes on high speed until stiff peaks form, around 5 minutes. Set aside.

Using a hand mixer or large stand mixer with the paddle attachment, mix the cream cheese, sugar, vanilla, lemon juice, salt, and tahini and beat on medium-high until smooth. Stop mixer and scrape down sides of bowl with rubber spatula. Mix for an additional minute.

Gently fold in the whipped cream.

Pour cheesecake filling into the chilled graham cracker crust. Cover with plastic wrap and refrigerate for at least 8 hours or overnight.

To remove cheesecake, run a knife around the edge to loosen, and slowly open latch to remove sides of pan.

Using spoon or butter knife, drizzle melted chocolate over top of cheesecake. Serve immediately or cover and store in refrigerator for up to 3 days.