I was feeling very discombobulated last week. Serving on jury duty in the middle of Long Island meant I had a two-hour commute every morning and evening. I would leave home at 7 a.m. and not return until almost 7 p.m. For some people, this might describe a normal day. Regardless, it is a long day and doesn't leave much time, if any, for self-care, exercise, etc. Up until my first week of jury duty, I had been cherishing the fact that I was finally making self-care a routine part of my day. I recently experienced a mental shift: instead of dreading yoga, I was looking forward to going to classes twice a week. So two weeks of not having time for this (or any exercise) left me feeling very frazzled and anxious.
By the time I got home at the end of last week, I realized I was experiencing emotions I hadn't had in almost 6 weeks. Nothing seemed to sate my overwhelming feelings—I wanted to eat garbage and didn't care what it tasted like. I tried a few bites of several different things but nothing seemed to fill the void. That should have been my first sign that something was off. I felt like a foreigner in my own body. I thought some mindless television might do the trick, but I tried a few of my favorite sitcoms and that didn't numb the pain either. It's a very helpless sensation when you can't figure out what it is you need in a specific moment. It's like trying to figure out what a crying baby needs, but you're the baby and you feel like you should know what your 38-year-old self needs or wants. I eventually curled up in bed with a book and decided to take some deep breaths to quiet my mind.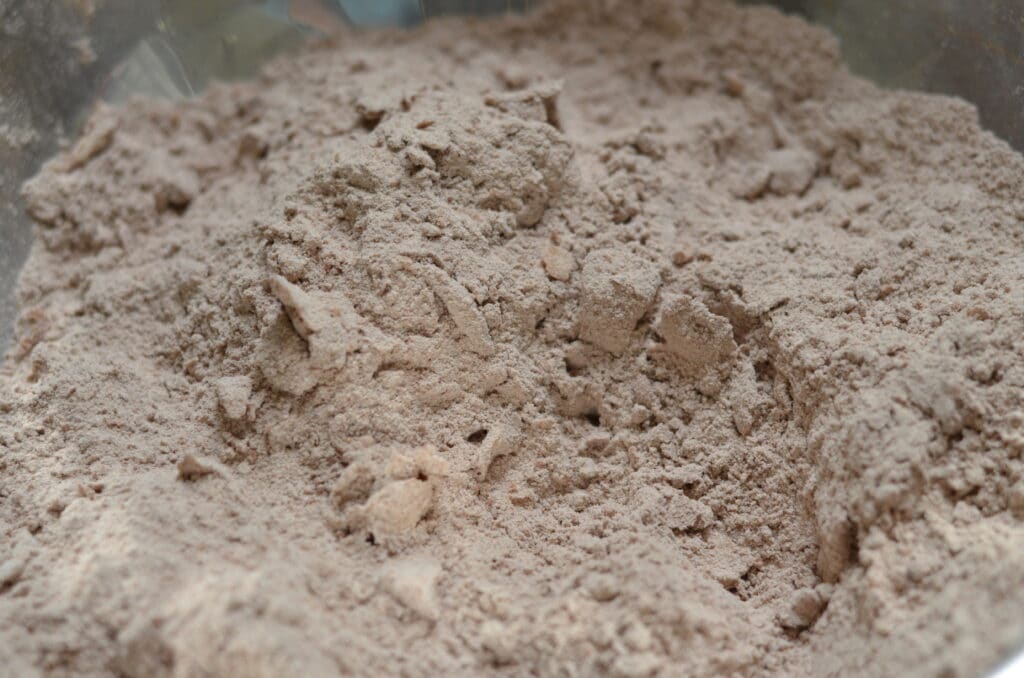 I reminded myself that the crazy two weeks were over and that my normal schedule would resume next week. I really wanted to beat myself up for feeling so thrown-off after just two weeks of not having any free time. But I stopped myself. Given the circumstances, I think I did a pretty good job of staying centered. I ate healthy and focused on maintaining a positive outlook despite the horrible things I was listening to every day in the courtroom. I went to yoga class Saturday morning and, man, was it hard. I felt a lot of anger doing many of the poses, but I told myself I was detoxifying all of the feelings from the previous two weeks. I let the anger rise to the surface and then watched it disappear. And that is one of the things I love so much about yoga: it forces you to stay present and not react to feelings as they arise. By the time class was over, I felt reset and ready for the weekend.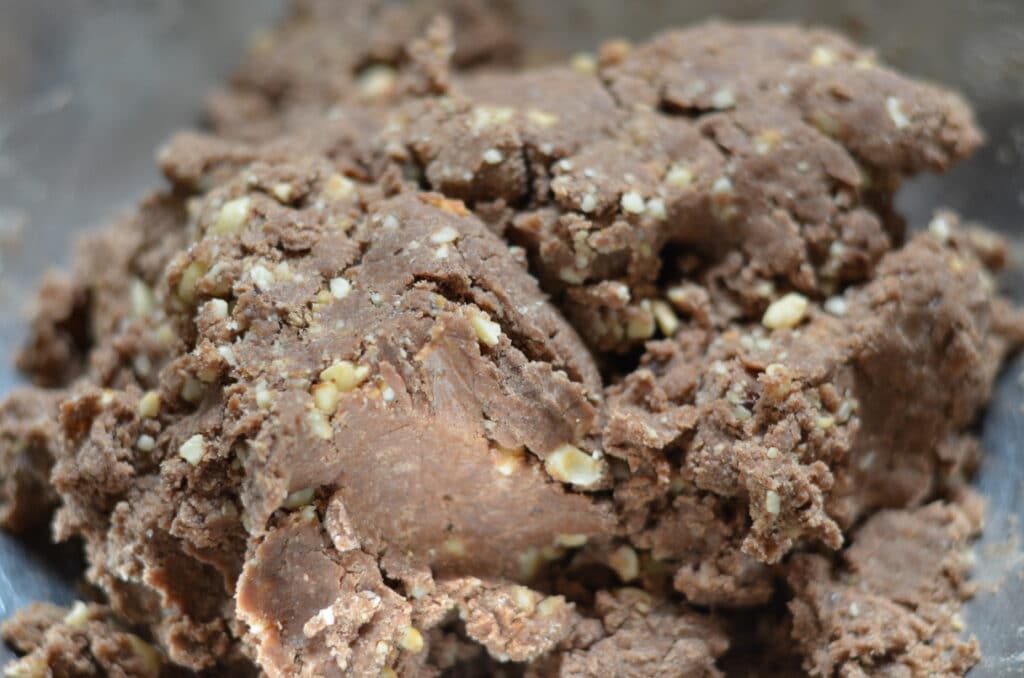 I love Nutella, and believe it would taste good on or in almost any baked good, so I was eager to try this recipe. It's another adapted from the Baked Explorations cookbook. I've had much success with the recipes of theirs I've tried thus far, so I was confident that this would be yet another recipe victory. I have to confess that in general, I'm not a huge scone fan. However, when I am introduced to a scone that reminds me of both a biscuit and a chewy cookie, I am completely on board. And this is that type of scone. The hazelnut and chocolate flavor of Nutella really shines through and is drool-worthy. In fact, I would probably increase the amount of Nutella drizzled on after baking to 3/4 of a cup the next time I make these. One can never have enough Nutella! Mr. K absolutely raved about these scones, so they definitely won't last long. Let me know if you try this recipe, and enjoy your week!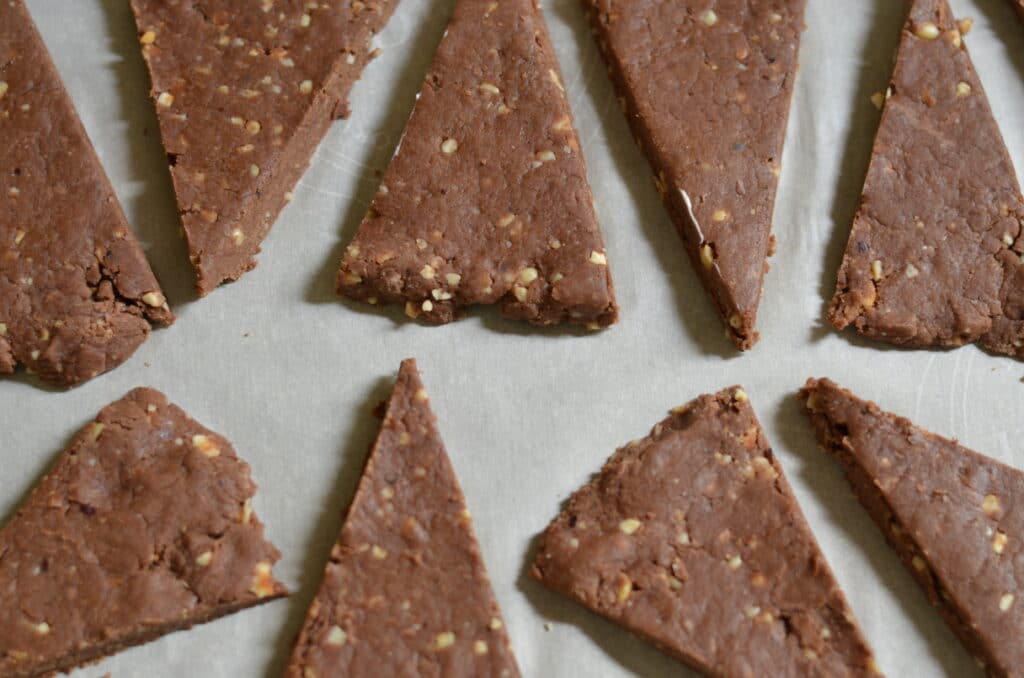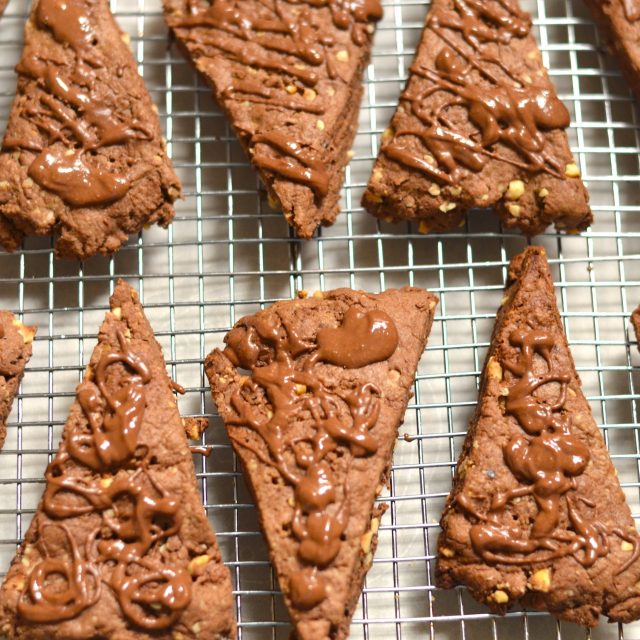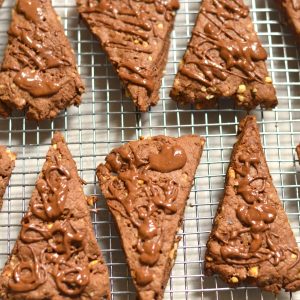 Nutella Scones
Rich and chewy nutella scones that are perfect for weekend brunch!
Ingredients
2

cups

unbleached all-purpose flour

1/4

cup

granulated sugar

1/4

cup

dark unsweetened cocoa powder

1

tablespoon

baking powder

1/2

teaspoon

salt

6

tablespoons

(3/4 stick) cold unsalted butter, cut into chunks

1

large egg

1/2

cup

heavy cream

3/4

cup

toasted hazelnuts

coarsely chopped

1/2

cup

Nutella
Instructions
Preheat the oven to 375 degrees F and place the rack in the center.  Line a baking sheet with parchment paper.

In a large bowl, whisk the flour, sugar, cocoa powder, baking powder, and salt until combined.

Add the butter.  Use your fingertips to rub it into the flour until the butter is pea size and the mixture is coarse.

In a separate bowl, whisk together the egg and cream.

Slowly pour the wet ingredients into the dry ingredients and stir until the dough just comes together.  Gently and briefly knead the dough with your hands.  Add the toasted hazelnuts and knead gently  to incorporate.

Flatten the dough into a rectangle approximately 6 to 12 inches and spread 1/4 cup of the Nutella on top in a crisscross pattern.  Roll the dough up to make a cylinder about 6 inches long, turn it on its end, and gently flatten it into a disk about 1 3/4 inches high.  Do not overwork the dough.

Cut the dough into 6 or 8 wedges and place them on the prepared baking sheet.

Bake the scones for 18 to 20 minutes, rotating the baking sheet halfway through, or until a toothpick inserted into the center of a scone comes out clean.  Do not overbake.

Transfer the scones to a wire rack to cool completely.
Assemble the Nutella Scones
Heat the remaining 1/4 cup Nutella in a microwave until pourable, about 10 seconds on high.

Pierce the tops of the scones a few times with a fork.  Use a spoon to drip the warm Nutella in a zigzag pattern over the tops of the hot scones.

Transfer them to a refrigerator to set for 5 minutes, then serve immediately.