Hearty and nutty, slightly sweet with deep maple flavor, these flavorful oat scones are the perfect addition to any brunch table!
My sister is visiting this weekend, and I wanted to make something extra special for our Saturday brunch. I don't make scones very often, so I thought it would fun to try a new flavor, and this recipe for maple oat pecan scones did not disappoint.
I love all things maple-flavored. I'm not sure if it's related to growing up in Minnesota, where maple syrup was always plentiful, but it's one of my favorite flavors in baked goods. Maple long johns are my kryptonite.
Ingredients Needed
all-purpose flour
whole wheat flour
granulated sugar
baking powder
cinnamon
baking soda
unsalted butter
old-fashioned rolled oats
pecans
buttermilk
egg
maple extract
vanilla extract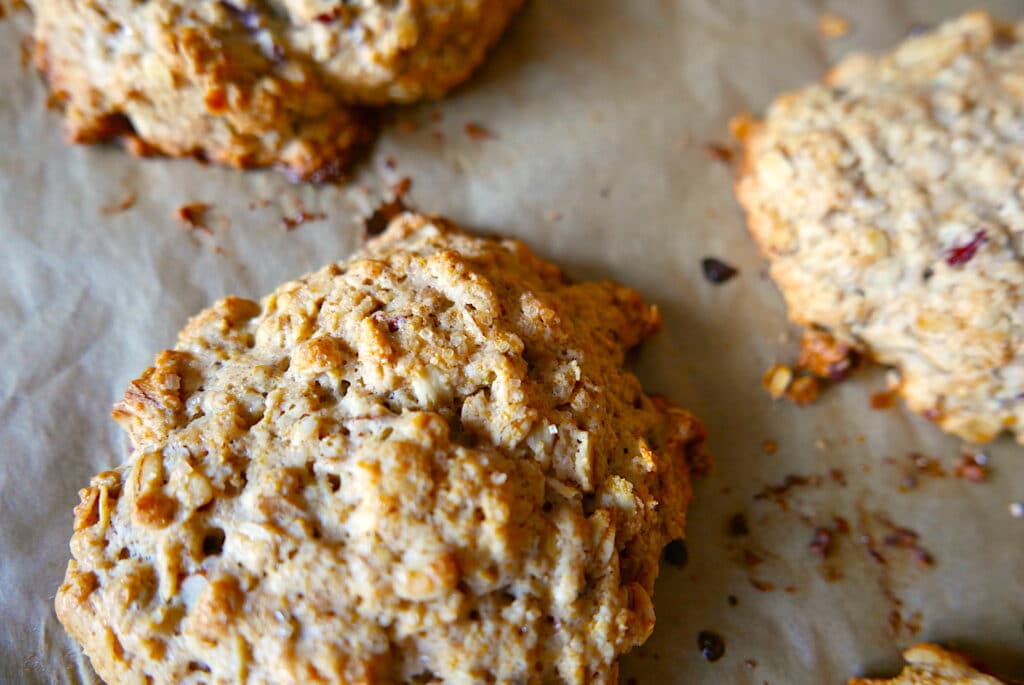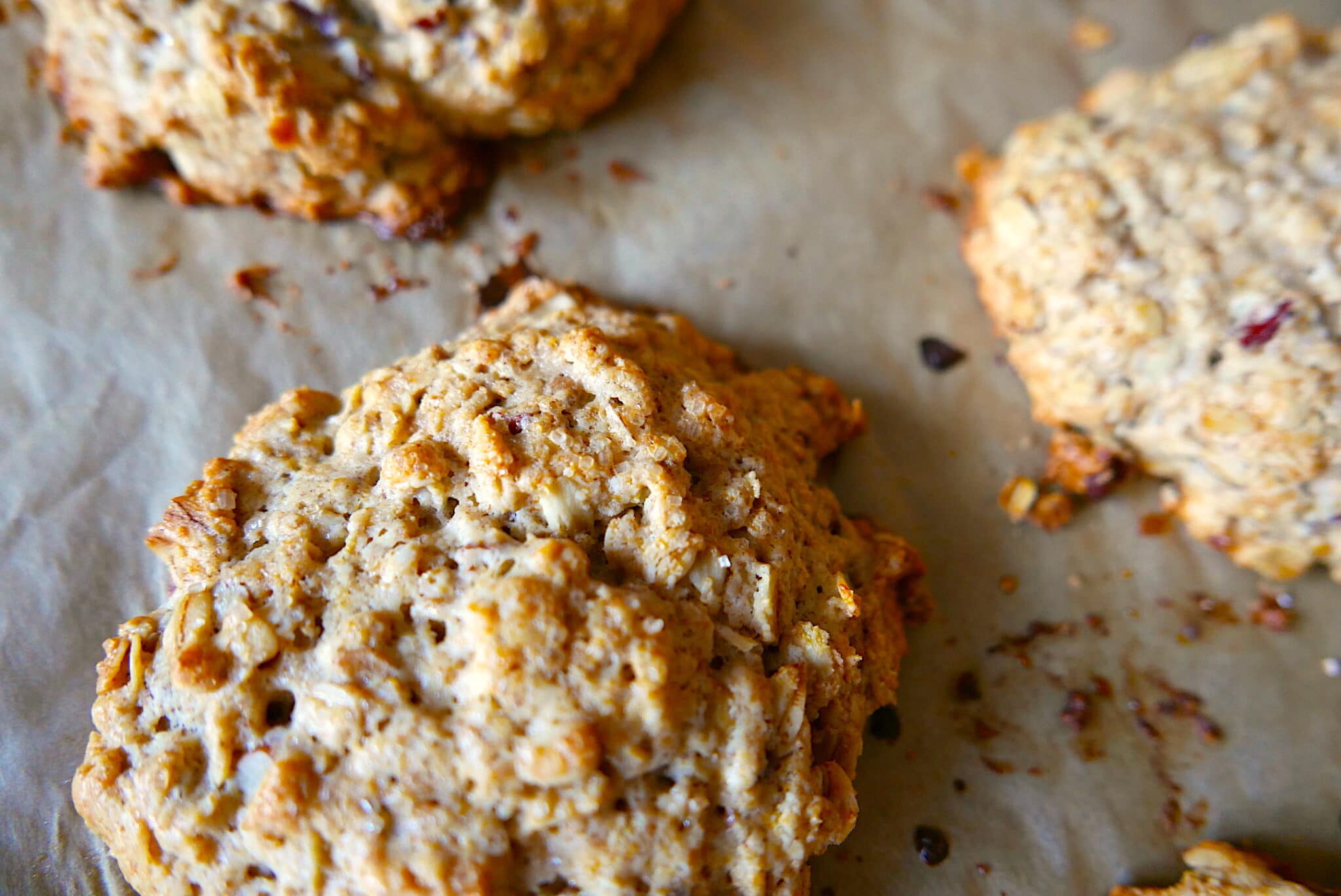 Maple Oat Pecan Scones Recipe
These oat scones are hearty and nutty with the addition of pecans and whole-wheat flour, slightly sweet, and have rich maple flavor from maple extract. The buttermilk makes them slightly tangy and more moist than most scones. I like to add butter or cream to scones when I eat them because they are often dry, but it's not necessary with this recipe!
This scone recipe is adapted from one of my favorite bakeries in NYC – Amy's Bread. They carry oat scones every day of the week, but the fruit and nut mixture changes every day. One of my favorite flavors is the almonds & currants combination.
Enjoy your week, and feel free to drop me a line in the comments – I would love to hear if you try this recipe! Or tag me on Instagram @maryannehoekstra to let me know how it turned out! Also, if you are enjoying my blog, please consider recommending it to your friends. They can subscribe here.
More Brunch Recipes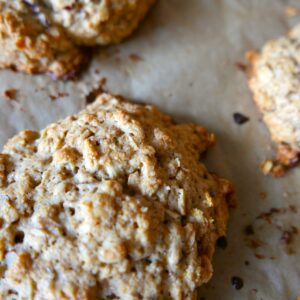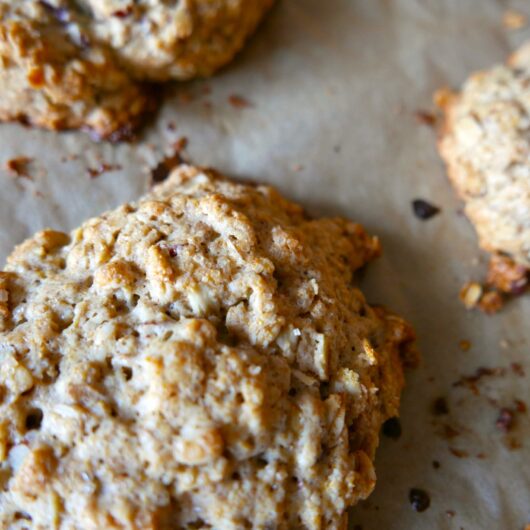 Maple-Oat Scones with Pecans
Hearty and nutty, slightly sweet with deep maple flavor, these flavorful scones are the perfect addition to any brunch table!
Ingredients
1 3/4

cups

all-purpose flour

2/3

cup

whole wheat flour

3/4

cup

sugar

1

tablespoon

baking powder

1

teaspoon

salt

1/2

teaspoon

cinnamon

3/4

teaspoon

baking soda

1 1/4

cups

unsalted butter

cold, 1/2-inch dice

2 1/3

cups

old-fashioned rolled oats

3/4

cup

pecans, toasted, coarsely chopped

1 1/2

cups

buttermilk

1

large egg

1

teaspoon

maple extract

1/2

teaspoon

vanilla extract

Turbinado sugar for sprinkling on top
Instructions
Position one rack in the top third of the oven, one rack in the bottom third of the oven, and preheat the oven to 400 degrees F. Line the sheet pans with parchment paper.

In a food processor fitted with the metal blade, combine the 2 flours, sugar, baking powder, salt, cinnamon, and baking soda, and process them for 5 seconds, until they are just combined.

Add the butter and process again for 10 to 15 seconds, until the mixture looks like coarse meal. The largest pieces of butter should be about the size of tiny peas. The butter should be suspended in tiny granules throughout the flour, not rubbed into it to make a doughy mass. Transfer this mixture to a large bowl and stir in the oats and pecans until they are evenly distributed.

In a small bowl, whisk together the buttermilk, egg, maple extract, and vanilla extract. Remove 1/3 cup of this mixture and set it aside. Pour the remaining liquid over the dry ingredients and lightly and briefly stir them together, just until everything is barely moistened.

Using your hands, drop free-form portions of dough about 3 1/2 inches in diameter onto the prepared baking sheets. Evenly space 6 scones on each sheet. Using a pastry brush, dab the reserved buttermilk mixture generously all over the tops of the scones and sprinkle them lightly with turbinado sugar (white sugar will work fine if you don't have this on hand).

Place one pan on each oven rack and bake for 15 minutes. Reduce the oven temperature to 375 degrees F and rotate the pans from top to bottom. Bake for 10 to 15 minutes longer, until the scones are a deep golden brown on both the top and bottom. A tooth pick inserted in the center of a scone should come out clean. Remove the scones from the pans to cool on a wire rack. Serve slightly warm or at room temperature.